Articles / Interview: Français, Espagnol and English!!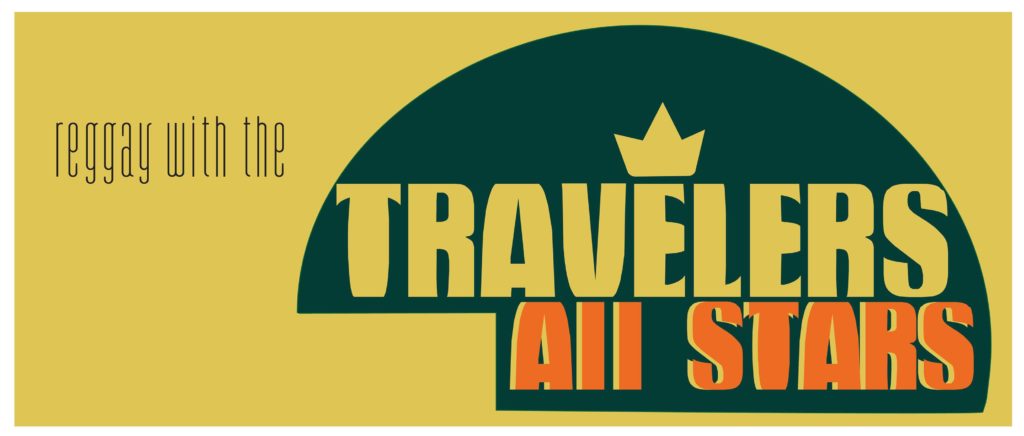 BOSS REGGAE SOUND FROM MEXICO
TRAVELERS ALL STARS
REGGAE GORDO!!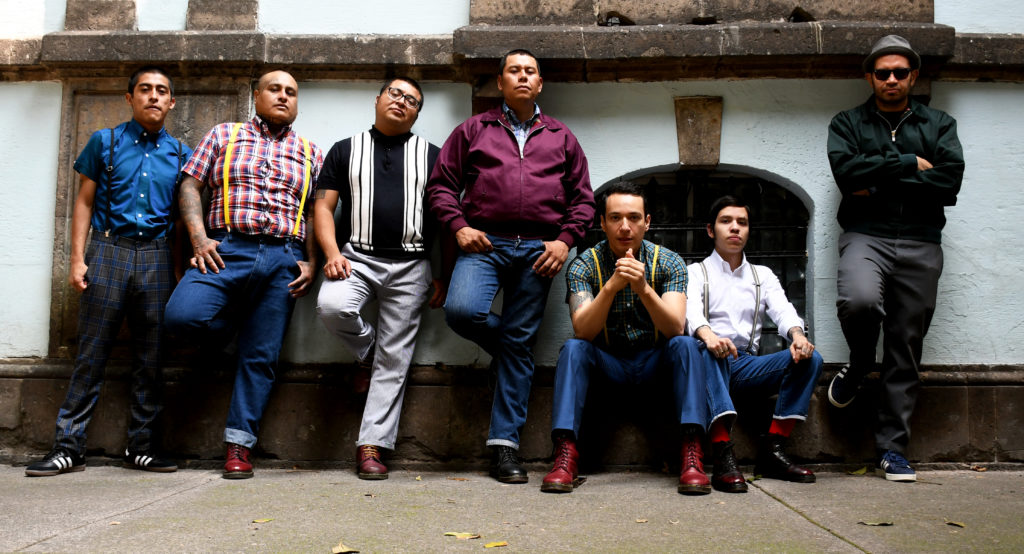 Les « Travelers All Stars » fête leurs 11 ans (avril 2020) et voilà dejà 9 ans que Cigale Rds suit ce groupe via le net et l'encourage depuis cette rencontre.
Dès le départ, ce groupe à tout déchiré et il continu a faire de beaux progrès grâce aux diverses rencontres qu'il a pu faire mais aussi grâce à son travail lors des répétions et à son amour du Rocksteady et Early Reggae.
Il s'associe même avec d'autres musiciens de Mexico dans le but d'accompagner différents artistes internationaux passant chez eux, tels que « Derrick Harriott », « Stranger Cole », « Keith & Tex », « Roger Rivas » (Aggrolites), « The Pionners », « Charlie Organaire », » Roy Ellis », « Derrick Morgan » et nous en oublions certainement beaucoup…
Le nom « Travelers All Stars », est inspiré par les heures passées dans les transports en commun de Mexico, afin que les musiciens puissent se retrouver pour les répétions chez eux ou en studio.
Cigale Records à l'immense plaisir d'avoir réalisé leur premier single, qui est à ce jour SOLD OUT!
Nous espérons aussi les voir sur nos terres un de ces jours.
A suivre de très près!!!
Mais Le deuxième single est  disponible ainsi qu'un re-pressage du premier single réalisé par le label US « Del Corazon Music » avec différentes variations de couleurs et un titres exclusif donné par nos soins « Sabata!! » (encore quelques copies sur notre shop). Depuis décembre 2020 Chez Nobody Records (Mexique) a sortie deux nouveaux singles et un album est en cour de préparation.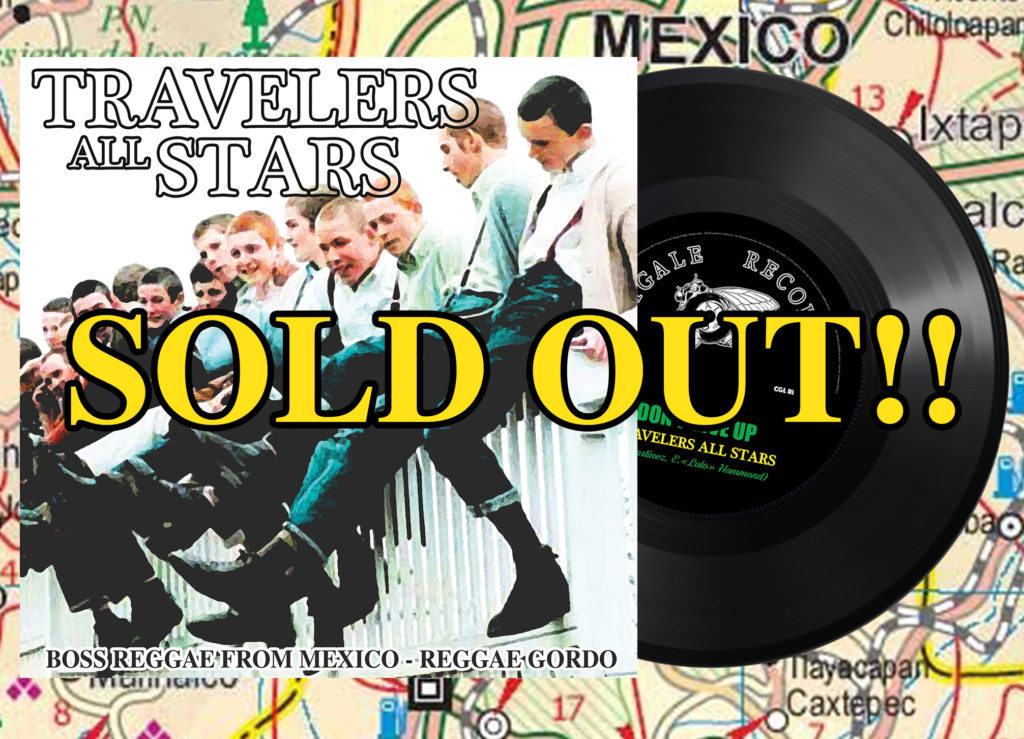 ---
INTERVIEW !!!! (juillet 2019)
Naviguer sur l' interview traduite en trois langues, car chaque langues sont complétés par différentes vidéos et photos, bonne lecture à vous!!!
Navega por la entrevista traducida a tres idiomas, porque cada idioma se completa con diferentes videos y fotos, ¡feliz lectura!
Browse the interview translated into three languages, because each language is completed by different videos and photos, happy reading to you !!!
Travelers All Stars Invasion!! Reggae Gordo !!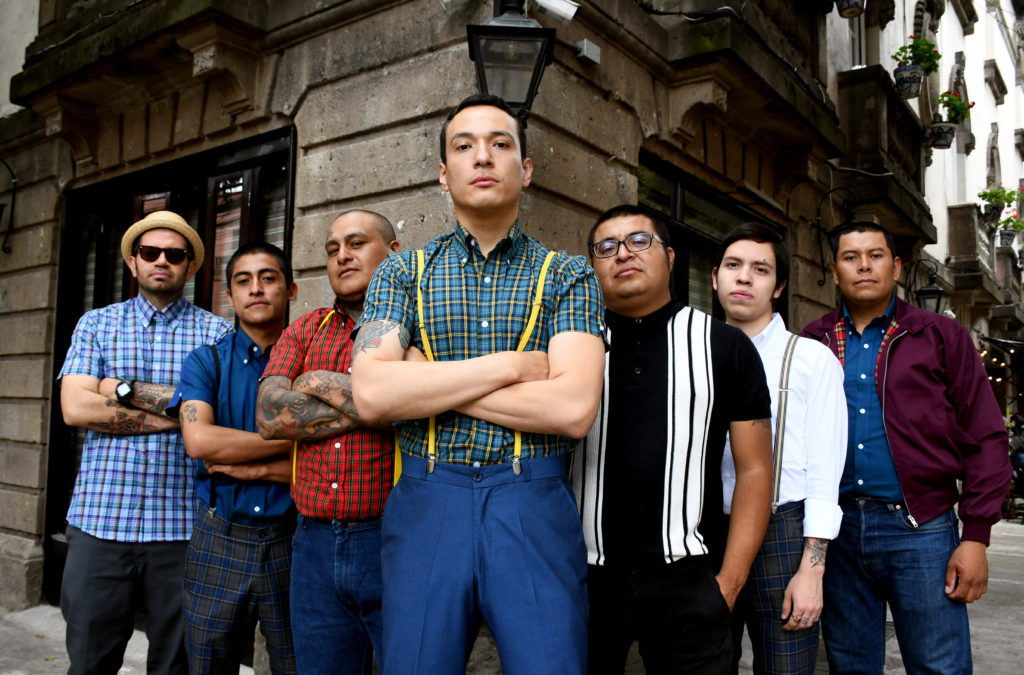 1. Présentation du groupe :
« TRAVELERS ALL STARS » est un groupe mexicain de Skinhead Reggae, Early Reggae et Rocksteady, dont le but est de faire revivre la musique des années 60 et 70 dans le pur style jamaïcain exporté en Angleterre au cours de ces décennies. Il est composé de JORGE à la batterie, ISRAEL « EL GORDO » à la basse, EDUARDO « LALO HAMMOND » au clavier, ORLANDO « ORLAS » à la guitare, VIRGILIO « CHICHO » sur la guitare rythmique et LUDOVIC « LUDO » aux percussions.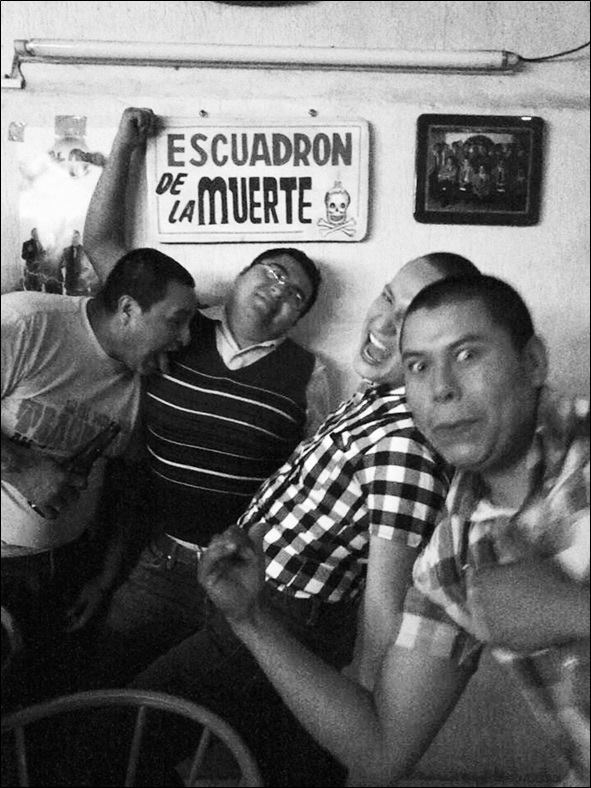 2. Un bref historique du groupe :
Le groupe a émergé en 2009 du projet presque éteint de « LOS TRAVELLERS » dans lequel JORGE et ISRAEL jouaient à l'époque, « LALO HAMMOND » les rejoint lors de leur dernier concert et à partir de là, ils ont commencé un nouveau projet (août 2009) le groupe n'avait toujours pas de nom et, depuis 2010, nous étions déjà (chaud ) prés pour jouer lors de concerts de Reggae et de Rocksteady.
Nous avons commencé à répéter sans guitare et quelques mois plus tard, « ORLAS » rejoint le groupe (que nous avons rencontré « errant » dans une gare avec une guitare sur son épaule et un patch de « Trojan Records »), « LUDO » et « CHICHO » sont les nouveaux membres qui ont enrichi le son du groupe.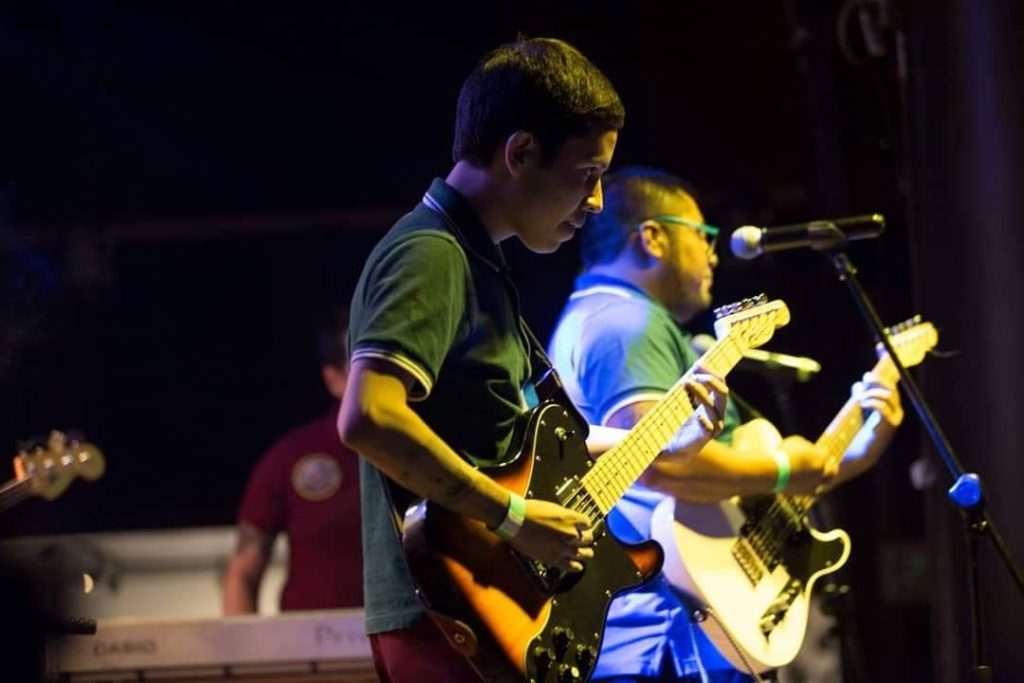 3. Comment avez-vous appris à jouer de la musique ?
Ce sont des histoires différentes, par exemple, ISRAEL a pris des cours de musique particulier, mais a surtout appris chez lui, « LALO HAMMOND » a étudié le piano de façon professionnelle, le même cas pour « LUDO » et « CHICHO » qui ont étudié dans des académies de musique, et pour « JORGE » et « ORLAS » qui sont les exemples les plus frappants car ils sont autodidactes et répètent beaucoup, ils ont été formés musicalement, comme on dit ici au Mexique: « dans le quartier, dans le ghetto ».
4. Vivez-vous tous à Mexico ?
La plupart d'entre nous vivons dans des quartiers qui bordent Mexico et d'autres dans le centre. Nous répétons à Mexico, et nos jobs varient du professeur de musique au métier de tatoueur.
5. Étant donné la taille de la ville, il doit être difficile de vous retrouver, comment faites-vous ?
Oui, la ville est immense et très énergique, il est très difficile de coordonner les répétitions, car nous vivons dans des quartiers opposés de Mexico, en fait le nom « TRAVELERS ALL STARS » vient de l'allusion à nos périodes de trajets/voyages, et parfois ils sont plus longs que la répétition elle-même, mais les 10 années de vie du groupe reposent sur l'amour et la passion que nous avons pour ces genres musicaux et la grande amitié que nous avons entre nous, et nous espérons que cela restera ainsi de nombreuses années!!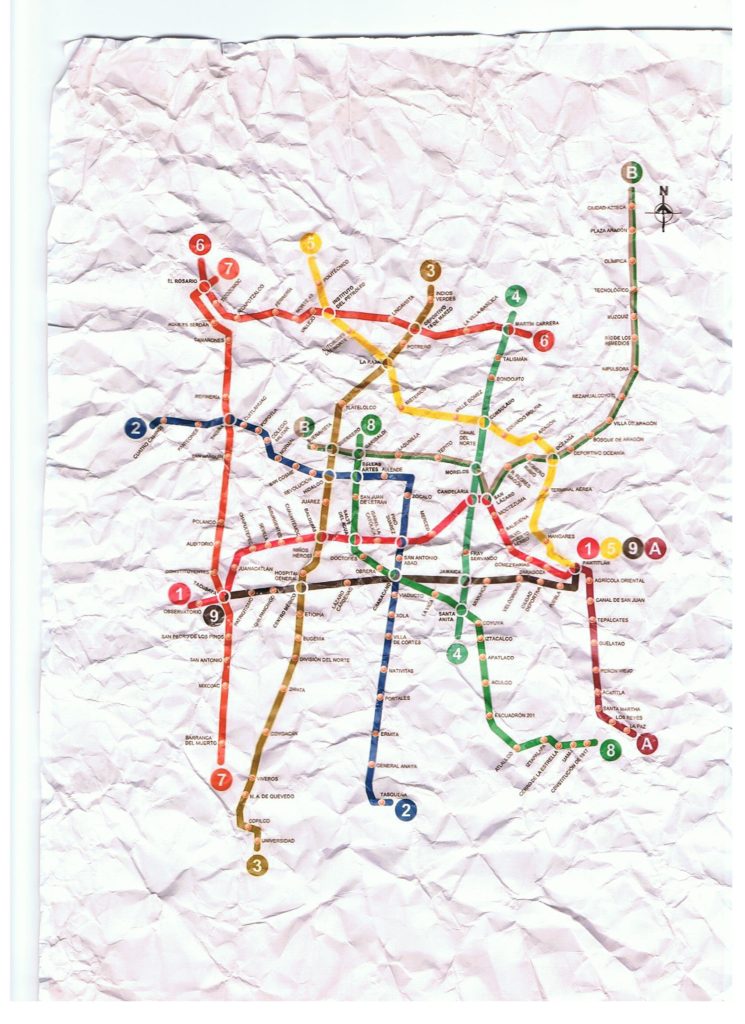 6. Pourquoi avez-vous décidé de jouer de la musique Jamaïcaine des années 60? Quels sont vos référents, groupes, chanteurs ?
Nous sommes un groupe composé de Skinheads, c'est notre mode de vie et l'atmosphère musicale des soirées que nous avons fréquentées nous ont motivés à le faire. Comme il n'y avait aucun groupe au Mexique qui jouait du Early Reggae ou du Rocksteady, nous avons décidé de nous mettre au travail et de créer notre propre groupe.
Nous avons des dizaines de musiciens et de chanteurs que nous admirons et qui ont été une source d'inspiration totale pour les compositions, les arrangements et même notre nom. Aux instruments: « THE HIPPY BOYS », « THE CRYSTALITES », « THE BEVERLEYS ALL STARS », « THE UPSETTERS », « RANDYS ALL STARS », « « LYNN TAYTT & THE JETS », « THE SOUND DIMENSION », « HOT ROAD ALL STARS », »THE RUDIES », au niveau vocale: « THE GAYLADS », « THE TECHNIQUES », « THE PARAGONS », « THE CLARENDONIANS », « THE KINGSTONIANS », « THE PIONEERS », « THE MAYTALS », ainsi que des artistes solo: « DERRICK HARRIOTT », « KEN BOOTHE », « PRINCE BUSTER », « CLANCY ECCLES » et une foule d'artistes que nous ne finirons jamais de mentionner et d'admirer.
7. Au début du groupe, vous avez joué beaucoup de reprises de Rocksteady et Early Reggae (que vous jouez parfaitement d'ailleurs), aujourd'hui vous avez vos propres compositions ?
Oui, bien sûr au début, nous étions un groupe de reprises car nous voulions imiter parfaitement le son originaire de la Jamaïque, et cela nous a beaucoup aidé de connaître le « secret » que possèdent les enregistrements et les musiciens de la Jamaïque. Actuellement, nous avons un vaste répertoire, bien que nous n'ayons pas cessé de jouer des reprises, nous avons un vaste répertoire de chansons personnelles, environ 30 chansons, dont certaines peuvent être écoutées sur YouTube, Facebook, nous devons d'ailleurs enregistrer notre premier album et d'autres singles, à suivre..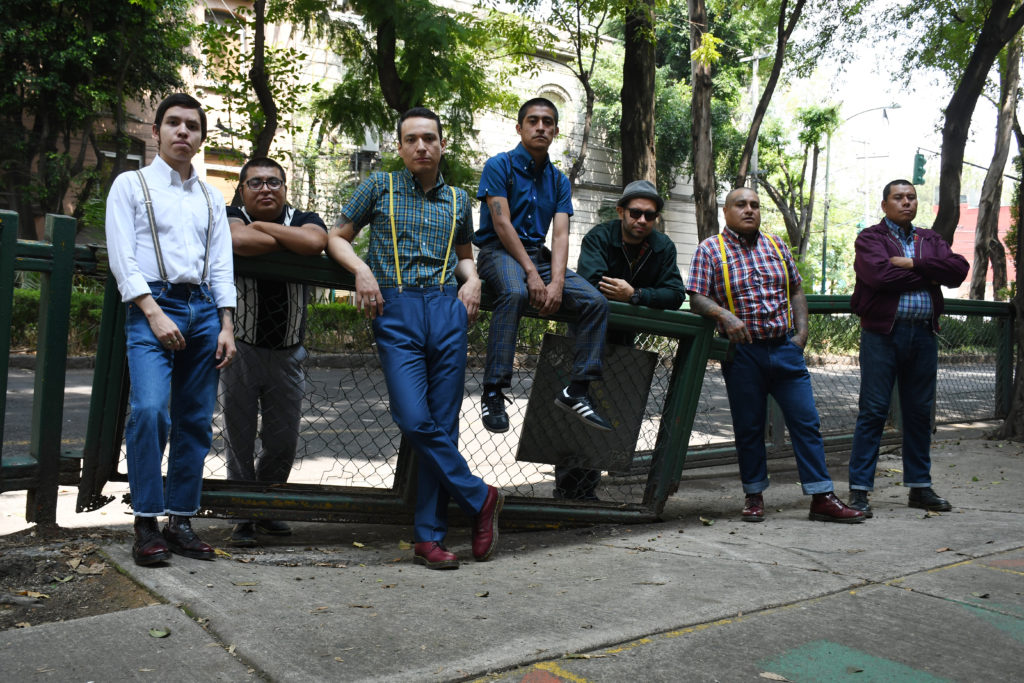 8. Jouez-vous très fréquemment à Mexico ? Y a-t-il un gros public dans cette ville ?
Nous jouons toujours là où nous sommes invités, mais c'est principalement à Mexico, car il y a un large public désireux d'écouter ces genres musicaux, pour l'instant à Mexico il y a plein d'événements programmés le même jour (des fêtes, des sounds systems et des concerts).
9. Malgré cela… est-il difficile d'organiser un concert ? Avez-vous beaucoup de salles de concert ? Des collectifs ? Programmateurs ?
Il est un peu compliqué d'organiser des événements dans la ville, malgré le fait qu'il s'agisse d'une ville « surpeuplée » et qu'il y a beaucoup de soirée, malheureusement le public est rare lors de certains concerts. Toutes les salles ne souhaitent pas non plus organiser des concerts de cette nature principalement par « peur » de la scène skinheads. Mais de nos jours, du fait d'une meilleure communication, d'une plus grande diffusion de ces événements et de ce mouvement, les salles nous font de plus en plus confiance. D'autant plus que les skinheads mexicains ont mûris et que la qualité des artistes jamaïcains et groupes venus jouer au Mexique sont de plus en plus nombreux.
10. Et jouez-vous en dehors de Mexico ? Avez-vous un public ?
Oui, heureusement, nous avons eu l'occasion de donner des concerts dans divers endroits de la République mexicaine, tels que: TOLUCA STATE OF MEXICO, LEON GUANAJUATO, GUALLAJARA JALISCO, PACHUCA HIDALGO, PUEBLA et OAXACA.
À notre avis, le public le plus rigoureux est celui de Mexico.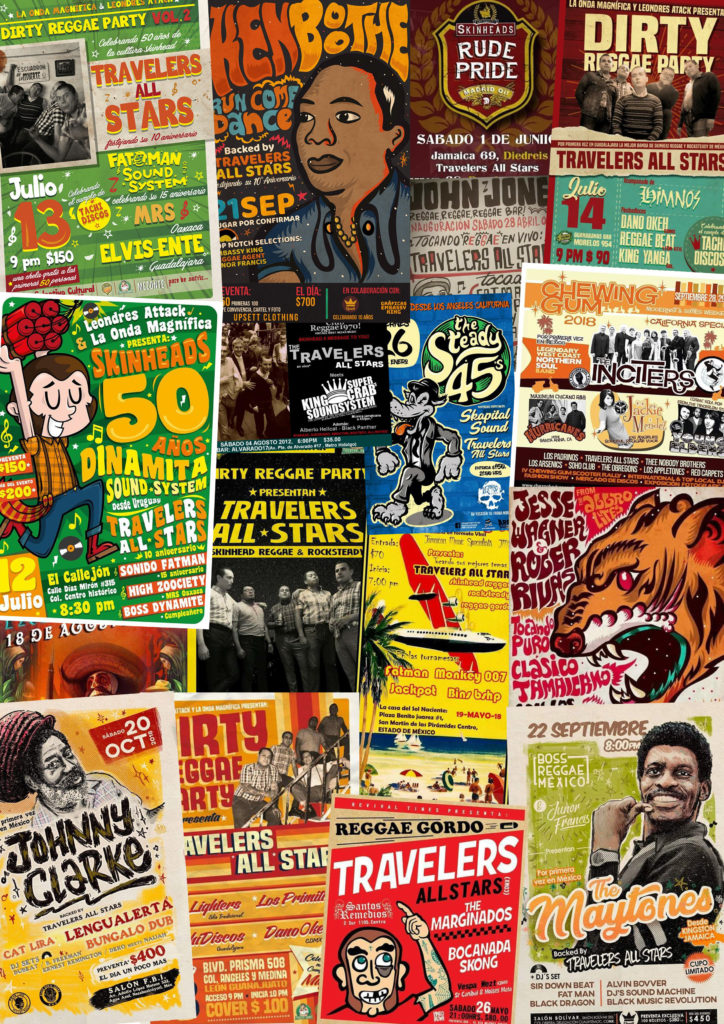 11. Qui organise ces concerts ?
Il existe de nombreux promoteurs d'événements, Reggae et Rocksteady, qui ont tous des méthodes de travail différentes et qui sont principalement des mélomanes jamaïcains qui souhaitent apporter leur contribution à la scène reggae au Mexique. Il est rare que d'autres programmateurs organisent ces événements.
12. Si un groupe étranger veut jouer au Mexique qui doit-il contacter ?
C'est une chose curieuse car le goût des gens pour différents artistes et genre est tellement varié qu'on peut dire que presque tous les Mexicains qui aiment un groupe de Reggae peuvent organiser un concert, mais si nous devons citer des noms, il y a des organisateurs avec une bonne expérience en tant que: « Ruffy TNT » (REGGAE HIT THE TOWN FESTIVAL), José Olan « Deals » (CO-ORGANISATEUR DE NON STOP SKA FEST), Ariz Embassy Queen, Juliogan (UNITY RECORDS MX), Edd CV (RUN COME DANCE)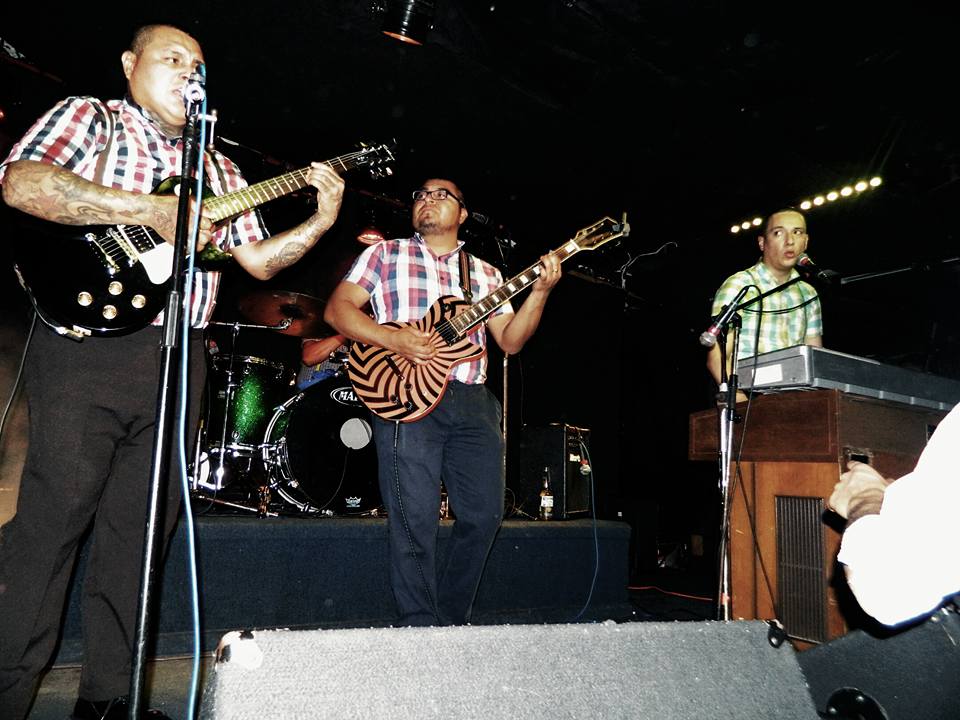 13. Et côté DJs, Sound System, il y a des collectifs ? Des clubs de Reggae ?..
Il y a énormément de DJs dans la ville, nous avons même une phrase « TODOS SON DEEJAYS » (ALL ARE DEEJAYS), mais nous croyons au bon sens, car il existe un vaste marché dans la collection des disques vinyles et tous ont des choses différentes à offrir.
Pour mentionner quelques DJs exceptionnels au Mexique: « EMBASSY KING « , « REGGAE AGENT », « SIR DOWN BEAT », « SORT GYAL », « BOSS COCKY », « FAT MAN », « ROBBIE STUDIO SOUND SYSTEM ». Certains collectifs sont les suivants: « MEXICAN REGGAE SOCIETY », « BOVVER ATTACK CREW », « BLACK DRAGON SOUND SYSTEM », « JAMAICAN ROCKET » et « KING CRAB SOUND SYSTEM » qui disposent des Sound System très professionnels.
14. Quel type d'audience pour le Sound System 60's ?
Le public est très varié, composé principalement de skinheads. Je calcule entre 60% et 70% des participants. Le Public est âgé de 18 à 40 ans et selon le collectionneur/DJ annoncé le public sera différent, c'est aussi ce qui fait la particularité de ces événements. Cependant, le public apprécie beaucoup les « tunes » du Reggae et du Rocksteady qui font vibrer les salles lors de ces soirées.
15. Et vous, achetez-vous des disques ? Êtes-vous collectionneurs ?
Bien sûr, nous achetons tous des disques vinyles, mais aucun d'entre nous ne se considère comme collectionneur, malgré que nous avons tous nos disques vinyles, mais ce n'est rien comparé à la quantité qu'un collectionneur peut posséder ici au Mexique.
16. Que pensez-vous du prix des disques aujourd'hui ?
Les disques vinyles ne se démoderont jamais ni ne réduiront leur plus-value, mais je pense personnellement que les coûts sont devenus exorbitants et ne sont plus permissifs pour beaucoup de gens qui aiment avoir leurs propres disques vinyles.
17. Y a-t-il des magasins de disques spécialisés à Mexico ?
Il y en a peu, mais il existe des magasins spécialisés dans les disques vinyles et la musique jamaïcaine, en particulier « CHEZ NOBODY RECORDS », « TNT DISCOS », « DISCODELIC », « DISCODROMO ».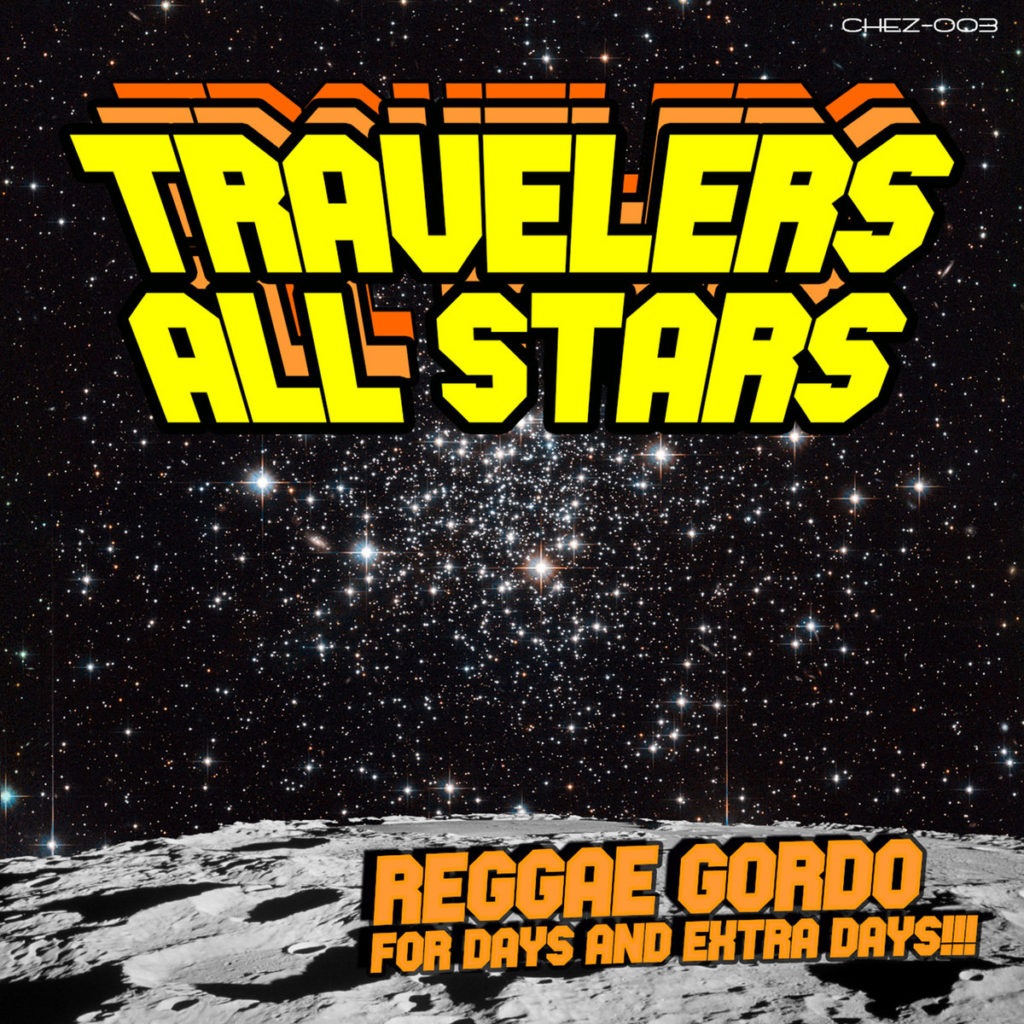 18. Parlez-nous un peu de Mexico, est-ce dur d'y vivre ? Est-ce violent ? Ou est-ce le paradis ?
Malheureusement, à Mexico, le taux de criminalité et la violence ont augmenté ces dernières années, à tel point qu'il est rare de connaître quelqu'un qui n'ait pas été victime d'une agression, mais la ville possède également une grande culture. Les traditions, les endroits à visiter font que nous sommes très fiers de la ville que nous construisons, car malgré la violence, c'est un excellent endroit pour vivre et apprécier la musique Reggae.
19. Est-ce qu'il y a d'autres groupes composés de Skinheads ? Est-il difficile d'être skinhead au Mexique ? Est-ce qu'il y a des unités skinheads ?
Non, la majorité des groupes de musique au Mexique ne sont pas composés de skinheads. « TRAVELERS ALL STARS » est le seul groupe composé de skinheads. Il existe différents musiciens skinheads mais ils appartiennent à des groupes différents. Je pense qu'ils sont dans la musique pour la même raison que nous, l'amour et la passion pour le style Jamaïcain.
C'est un peu compliqué d'être Skinhead au Mexique car la plupart des gens pensent qu'il s'agit d'un courant d'idéologie « néo-nazie » et qu'il existe parfois de la haine et de la violence simplement pour une différence de style vestimentaire. Il existe même des groupes de « comunism skinheads » ou de « skinheads nazis ». Ils sont en rivalités bien sûr, et ne peuvent concevoir que la seule chose qui touche les « TRAVELERS ALL STARS » et beaucoup de gens, ce soit simplement l'amour de la musique jamaïcaine.
20. Nous savons que vous vous associez avec d'autres musiciens pour former un backing band lors de la venue de différents artistes jamaïcains au Mexique, pourriez-vous nous raconter un peu cette histoire ?
Bien sûr, je devrais commencer par mentionner « Ruffy TNT », qui est notre ami depuis de nombreuses années, il est producteur de musique et organisateur d'événements. Il a commencé à investir dans le « REGGAE HIT THE TOWN FESTIVAL », dans lequel nous avons joué en premiere partie avec les « TRAVELERS ALL STARS » lors des deux premières éditions, et les artistes invités étaient « GREG LEE »(HEPCAT) dans le premier festival et « ROY PANTON & YVONNE HARRISON » dans le second, ils étaient accompagnés par des groupes alternatifs n'ayant pas de musiciens fixes (Sauf « CHICHO « ), c'est qu'au troisième festival où il a été possible de rejoindre la formation où  » LALO HAMMOND « et » ORLAS » ont joué avec « BB SEATON » (THE GAYLADS) et à partir de ce moment-là nous avons travaillé ensemble et avec différents musiciens et nous avons formé les « TNT ALL STARS ».
21. Depuis qui avez-vous accompagné ?
« TNT ALL STARS » a participé au concert avec: « BB SEATON » (GAYLADS), « KEITH & TEX », « KEN BOOTHE », « DERRICK HARRIOTT », « ROY ELLIS », « JACKIE ROBINSON & GEORGE DEKKER » (THE PIONIEERS) ET « THE CLARENDONIENS ».
« TRAVELERS ALL STARS » a également accompagné divers artistes tels que: « VERNON MYATONIE »(THE MAYTONES), « JOHNNY CLARKE », « CHARLIE ORGANAIRE », « DERRICK MORGAN », ainsi que des américains: « JACKIE MENDEZ », et « JESSE WAGNER »et « ROGER RIVAS » (THE AGGROLITES)
22. Cela prend-il beaucoup de temps pour préparer ces concerts ?
Oui, c'est un travail exhaustif qui nécessite de nombreuses heures de travail et de coordination des instruments, que nous devons préparer deux mois à l'avance et en même temps travailler le répertoire de « TRAVELERS ALL STARS » est une tâche titanesque, donc je tiens à remercier l'engagement et le professionnalisme de tous les musiciens qui ont assisté à ces concerts.
23. Dites-nous encore un peu plus sur ces artistes, comment vos répétitions se sont-elles passées ? Des anecdotes ?
La relation que nous entretenons avec les chanteurs est très humaine et professionnelle, et ils permettent aux musiciens de se sentir bien lorsqu'ils travaillent avec eux. Professionnalisme des deux parties.
Il y a vraiment des centaines d'anecdotes dont nous pourrions parler avec ces grandes légendes jamaïcaines et nous n'en finirions pas, par exemple, « BB SEATON » est un chanteur très exigeant et n'a pas peur de réprimander les musiciens si quelque chose ne lui plaisait pas, à propos de « Keith & Tex » souvenir affectueux lors du concert car lors de la répétition où nous avons joué « Walk the street », « KEITH » est allé donner un bisou à « ORLAS » en disant « JR TAYTT » pour avoir parfaitement exécuté les arrangements de guitare de cette chanson, à propos de « KEN BOOTHE », c'est un grand artiste dans toute l'extension du mot et très exigeant, avec « DERRICK HARRIOTT » il y avait une surprise lors du concert en permettant à « LALO HAMMOND » de chanter « Reach Out / I'll be There » et il a fait les chœurs, en se référant à « ROY ELLIS » nous lui avons demandé à la fin de la répétition « quelque chose a mal tourné musicalement? » Et il répondit « Tout n'est pas parfait, y aurait-il un problème à ce que nous répétions encore (rire)? », avec « THE PIONEERS », il est prouvé (même sur YouTube) que nous avons répété le morceau « Miss Eve » et que George Dekker ne voulait pas le chanter. Les encouragements d'un ami lui ont fait accepter de la chanter et finalement au concert, cette chanson n'a pas été présentée et d'innombrables anecdotes nous montrant qu'ils sont tous des professionnels de cette musique que nous aimons tant.
24. Qui aimeriez-vous accompagner ?
Nous aimerions beaucoup travailler avec « PAT KELLY », « DAVE BARKER », « STRANGER COLE », »CHRISTOPHER ELLIS », « SULTAN ALI », « ALPHEUS », « JUDGE DREAD MEMORIAL », « TOOTS HIBBERT », et tous musiciens ou chanteurs appartenant à la scène ska, Reggae et Rocksteady, il y aura toujours un intérêt de notre part à faire de la musique ensemble.
25. Retournons à votre musique, pouvez-vous nous en dire plus sur votre premier single réalisé pour « Cigale Records »?
Je peux dire que nous sommes très satisfaits de ce que nous avons accompli. Il s'agit principalement de deux chansons. L'un des titres est un Featuring joué au saxo ténor et donc interprété par un grand musicien et ami : EDGAR « POTTER » RODRÍGUEZ. Et l'autre est très important pour tous « TRAVELERS ALL STARS » intitulé « Don't Give Up » une phrase qui résonne dans notre tête lorsque nous nous sentons tristes, fatigués, stressés et qu'après dix ans de problèmes que nous avons pu rencontrer en groupe et individuellement, nous n'abandonnons pas et nous voulons toujours travailler, satisfaire notre public et nous-mêmes, toujours avec beaucoup d'amour pour la musique et ce que nous faisons.
26. Je pense qu'il n'est pas facile d'enregistrer au Mexique ?
C'est vraiment compliqué d'enregistrer ici au Mexique, car il n'y a pas assez de soutien de la part des maisons de disques ou des producteurs, mais comme nous l'avons déjà mentionné, la scène musicale jamaïcaine a été créée et enrichie par des passionnés du même genre, qui n'ont jamais remporté de grands succès. Et c'est difficile de trouver l'argent pour faire ce travail. Dans cet enregistrement, je tiens tout particulièrement à remercier ROBERTO DE LAS TORRES « KING CRAB SOUND SYSTEM » à nos côtés. Il a beaucoup travaillé dans ces enregistrements, mettait son studio à disposition, nous à logé des dizaines de fois, offert beaucoup de son temps, tout ceci et beaucoup plus pour avoir un enregistrement de qualité et un produit que tout le monde aime.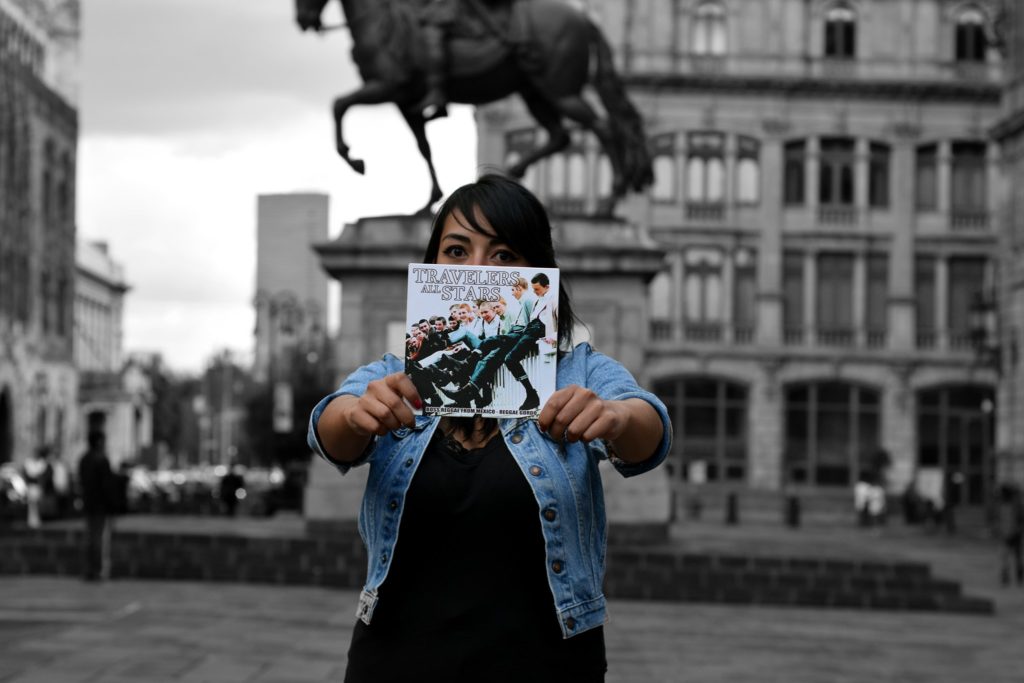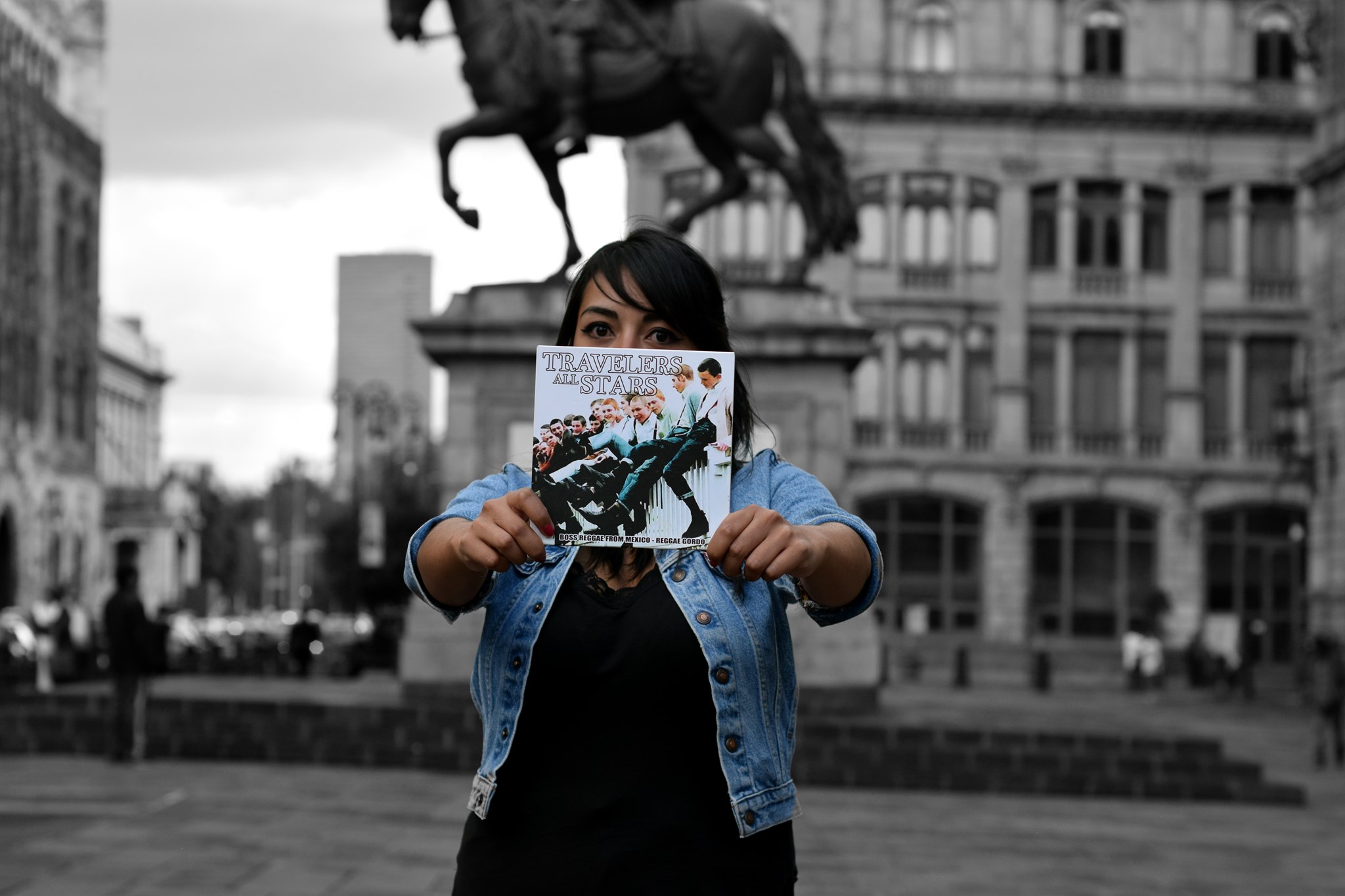 27. Des projets pour les « TRAVELERS ALL STARS » ?
Les projets actuels du groupe sont centrés sur la promotion de ce premier single. « BOSS REGGAE FROM MEXICO, REGGAE GORDO », un disque vinyle sorti par le label français « CIGALE RECORDS » qui vise à être entendu « à l'ancienne » et en SOUND SYSTEM, et qui peut atteindre le plus grand nombre d'amoureux du reggae. De même, d'autres projets futurs aux perspectives prometteuses sont la production d'un album produit par le label mexicain « CHEZ NOBODY RECORDS » qui devrait sortir à la fin de cette année 2019. Sur la scène « TRAVELERS ALL STARS » donneront le coup d'envoi de leur tournée « 10 ANS GORDEANDO » à partir de début juillet à León Guanajuato et à Guadalajara Jalisco, où nous avons une foule de fans. Nous ne pouvons pas manquer de mentionner notre participation en septembre 2019 avec une légende authentique de la Jamaïque et pour la deuxième fois au Mexique, « KEN BOOTHE » qui est l'un des plus grands représentants du ska, du reggae et du rocksteady dans le monde, ce concert se déroulera à Mexico et aspire à être le meilleur événement de l'année. A la fin de l'année, le groupe prépare un concert (potentiellement au mois de novembre), dans lequel « TRAVELERS ALL STARS » va investir beaucoup « d'argent et d'efforts » pour satisfaire les fans les plus exigeants, les tournées à l'intérieur du pays ne sont que le début d'une projection internationale, puisqu'il y a des discussions sérieuses sur la possibilité d'exporter la musique des « TRAVELERS ALL STARS » sur les scènes de COLOMBIE, COSTA RICA, ÉTATS-UNIS, FRANCE et ANGLETERRE.
28. Quelques mots pour la fin ?
La plus grande fierté des « TRAVELERS ALL STARS » est: ses fans, le public, les musiciens qui ont contribué, les organisateurs d'événements, les ingénieurs du son, les personnes qui ont payé un billet pour aller nous voir, les producteurs de musique en particulier à « STEPH (THE GREY MAMBA) de « CIGALE RECORDS », très très spécialement à nos FAMILLES et même à nos détracteurs, à tous, nous voulons vous donner un MERCI gigantesque et humble !!! … En vérité, sans votre soutien, il n'y aurait pas ce grand rêve qui est celui des « TRAVELERS ALL STARS ».
Attendez-vous à des nouvelles et de bonnes choses pour l'avenir … longue vie au « Travelers All Stars  » et au Reggae Gordo!! (Grey Mamba)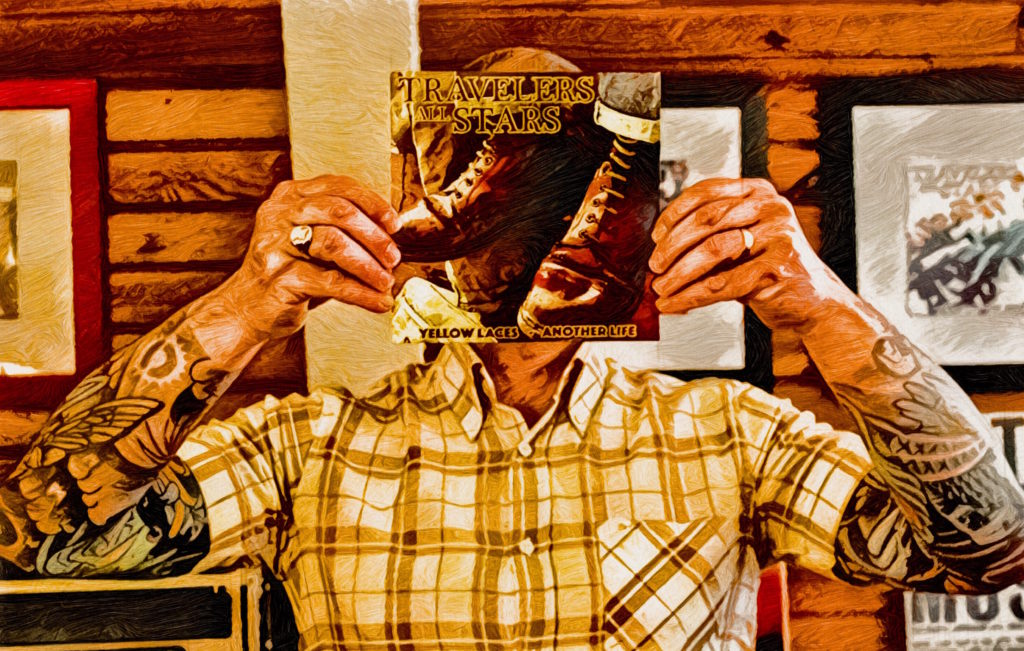 Vous pouvez aussi écouter des morceaux des « Travelers All Stars – Sweet Loneliness » sortie sur la compilation « Birth of the Fourth wave of Ska » sur Angel City rds (2018)  et un autre titre « Learned Lesson » sur la compilation « Rudies All Round Vol 1 » (Happy People rds – 2018) et deux nouveaux singles sorties en décembre 2020 et mai 2021 Chez Nobody Rds.
---
INTERVIEW !!!! (juillet 2019)
Naviguer sur l' interview traduite en trois langues, car chaque langues sont complétés par différentes vidéos et photos, bonne lecture à vous!!!
Navega por la entrevista traducida a tres idiomas, porque cada idioma se completa con diferentes videos y fotos, ¡feliz lectura!
Browse the interview translated into three languages, because each language is completed by different videos and photos, happy reading to you !!!
Travelers All Stars Invasion!! Reggae Gordo !!
Entrevista en español
Los « Travellers All Stars » celebran sus 11 años (abril de 2020) y ya son 9 años que Cigale Rds sigue a este grupo a través de la red y lo anima desde esta reunión.
Desde el principio, este grupo desgarró todo y sigue progresando gracias a los diversos encuentros que han tenido pero también gracias a su trabajo durante los ensayos y su amor por el Rocksteady y el Early Reggae.
Incluso se une a otros músicos de la Ciudad de México para acompañar a varios artistas internacionales que pasan por sus casas, como « Derrick Harriott », « Stranger Cole », « Keith & Tex », « Roger Rivas » (Aggrolites). , « Los pioneros », « Charlie Organaire », « Roy Ellis », « Derrick Morgan » y ciertamente nos olvidamos de muchas …
El nombre « Travelers All Stars » está inspirado en las horas que pasan en el transporte público de la Ciudad de México, por lo que los músicos pueden reunirse para ensayar en casa o en el estudio.
igale Records para el gran placer de haber lanzado su primer single, ¡que está SOLD OUT hasta la fecha!
También esperamos verlos en nuestra tierra uno de estos días.
Pero el segundo single está disponible, así como una reedición del primer single producido por el sello estadounidense « Del Corazon Music » con diferentes variaciones de color y un título exclusivo otorgado por nosotros « Sabata !! » (todavía hay algunas copias en nuestra tienda). Y un nuevo single que saldrá a la venta en diciembre de 2020 en Nobody Rds (la atención casi ya se agotó en el sello, y algunas copias disponibles en Cigale Records), otro puro misil masterizado en el estudio de Roger Rivas.
1. PRESENTACIÓN DEL GRUPO.
"Travelers All Stars" es una banda mexicana de Skinhead Reggae, Early Reggae y Rocksteady, cuyo objetivo es revivir la música de los años 60´s y 70´s al puro estilo jamaicano que era exportado a Inglaterra en dichas décadas. Está conformada por JORGE en la batería, ISRAEL "EL GORDO" en el bajo eléctrico, EDUARDO "LALO HAMMOND" en los teclados, ORLANDO "ORLAS" en la guitarra líder, VIRGILIO "CHICHO" en la "mute guitar" y LUDOVIC "LUDO" en las percusiones.
2. BREVE HISTORIA DE LA BANDA
La banda surgió en 2009 del proyecto casi extinto de "LOS TRAVELERS" que llevaban en su momento únicamente JORGE e ISRAEL, en lo que sería su "último concierto" "LALO HAMMOND" los conoció y de ahí comenzaron un nuevo proyecto, que en aquella fecha (Agosto 2009) aún no tenía nombre, y a partir de 2010 están vigentes en conciertos de Reggae y Rocksteady. Se comenzó a ensayar sin guitarra, y meses después se integró "ORLAS" (a quien lo encontraron "vagando" en una estación del tren con guitarra al hombro y un parche de "Trojan Records"), "LUDO" y "CHICHO" son integrantes relativamente nuevos que han enriquecido aún más el sonido de la banda.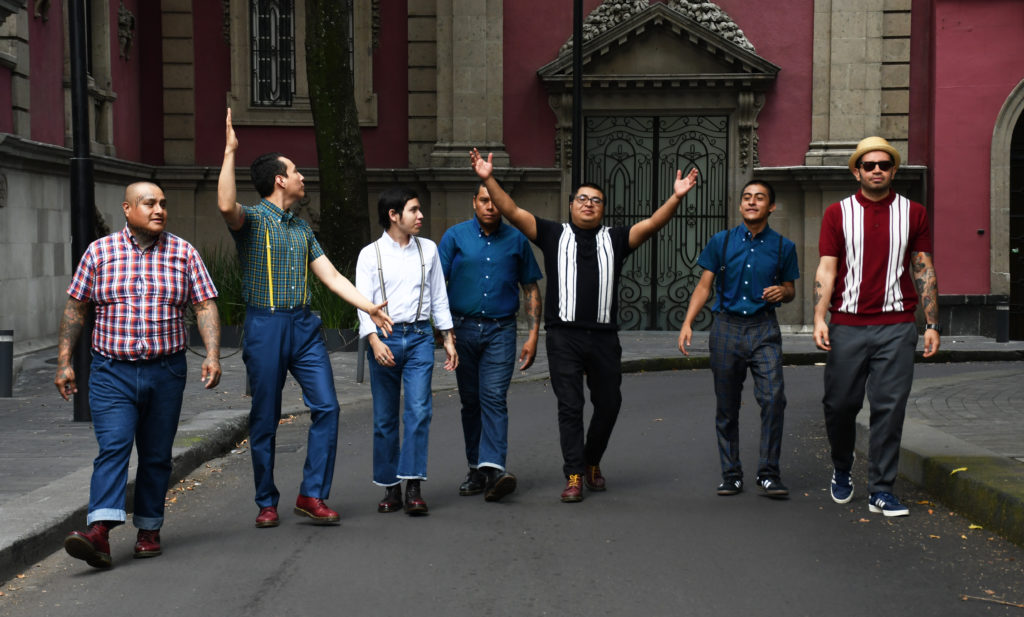 3. ¿CÓMO APRENDIERON A TOCAR MÚSICA?
Son distintas historias, por ejemplo ISRAEL tomó clases particulares de música pero en gran parte ha sido en casa aprendiendo rústicamente, "LALO HAMMOND" estudió la carrera de piano, el mismo caso de "LUDO" y "CHICHO" que estudiaron en academias musicales, y el caso de JORGE y "ORLAS" es uno de los más ejemplares, ellos se formaron musicalmente, como se dice acá en México: "en el barrio, en el ghetto" ensayando mucho y siendo autodidactas.
4. ¿TODOS VIVEN EN MÉXICO?
La mayoría vivimos en el Estado de México que colinda con la Ciudad de México y algunos otros en la capital, y los ensayos lo hacemos en la Ciudad de México los seis juntos, pero tenemos diferentes ocupaciones desde maestro de música hasta tatuador.
5. DADO AL TAMAÑO DE LA CIUDAD DEBE SER DIFÍCIL PODER ENCONTRARSE, ¿CÓMO LO RESUELVEN?
Sí la ciudad es enorme y agitada, es muy difícil poder coordinar los tiempos y espacios de todos los músicos, ya que vivimos en polos opuestos de la ciudad de México, de hecho el nombre TRAVELERS sí viene de la alusión a que nuestros periodos de viajes a veces son más largos que el ensayo en sí, sin embargo los 10 años de vida de la banda radica en el amor y la pasión que le tenemos a estos géneros musicales y la gran amistad que tenemos entre nosotros, y esperamos sigan siendo muchos años más.
6. ¿POR QUÉ DECIDIERON TOCAR MÚSICA JAMAICANA DE LOS 60´S? ¿QUIÉNES SON SUS REFERENTES, GRUPOS, CANTANTES?
Somos una banda conformada por Skinheads que es nuestra forma de vida, y envueltos del ambiente musical de las fiestas que frecuentábamos nos motivaba a realizarlo y al no existir bandas en México que hicieran Early Reggae o Rocksteady decidimos poner manos a la obra y crear nuestras propias canciones y escencia.
Tenemos docenas de músicos y cantantes que admiramos, los cuales han sido una inspiración totalmente para composiciones, arreglos y hasta nuestro nombre. Instrumentalmente: The Hippy Boys, The Crystalites, The Beverleys All Stars, The Upsetters, Randys All Stars, Lynn Taytt and the Jets, Sound Dimension, Hot Road All Stars, The Rudies; en cuestión vocal: The Gaylads, The Techniques, The Paragons, The Clarendonians, The Kingstonians, The Pioneers, The Maytals, y así como artistas solistas: Derrick Marriott, Ken Boothe, Prince Buster, Clancy Eccles, un sinfín de artistas los cuales no terminaríamos de mencionar y admirar.
7. AL INICIO TOCABAN UNA GRAN CANTIDAD DE COVERS DE ROCKSTEADY Y EARLY REGGAE, A PROPÓSITO MUY BIEN EJECUTADO. ¿HOY EN DÍA TIENEN SUS PROPIAS COMPOSICIONES?
Sí por supuesto al inicio éramos una banda de covers ya que queríamos emular a la perfección el sonido oriundo de Jamaica, y nos ayudó muchísimo para conocer ese "secreto" que tienen las grabaciones y músicos de Jamaica. En la actualidad contamos con un vasto repertorio, si bien no hemos dejado de tocar covers, tenemos un amplio compendio de canciones propias, cerca de 30 canciones parte de las cuales las pueden escuchar en YouTube, Facebook, nuestro primer disco, y muchas otras siguen en el anonimato.
8. ¿TOCAN MUY FRECUENTEMENTE EN MÉXICO? ¿HAY UNA GRAN AUDIENCIA EN LA CIUDAD?
Sí tocamos siempre donde nos inviten a presentarnos, pero principalmente en la Ciudad de México ya que hay un amplio público ávido de escuchar estos géneros musicales que tanto amamos, fiestas, sound system, conciertos, de momento la ciudad se llena de eventos por doquier inclusive en el mismo día.
9. ¿CÓMO ORGANIZAN UN CONCIERTO, TIENEN ALGUNA DIFICILTAD EN PARTICULAR? SALAS, AUTORIZACIONES.
Es un tanto complicado organizar eventos en la ciudad, a pesar de ser una ciudad "súper poblada" y al existir muchas fiestas el público es escaso en algunos conciertos, también no todos los foros querían efectuar conciertos de esta índole principalmente por "miedo" a la escena Skinhead, pero en la actualidad hay una mayor apertura a estos eventos ya que los Skinheads mexicanos hemos madurado de tal forma que existen cada vez más foros de gran importancia y la calidad de artistas que han venido a México.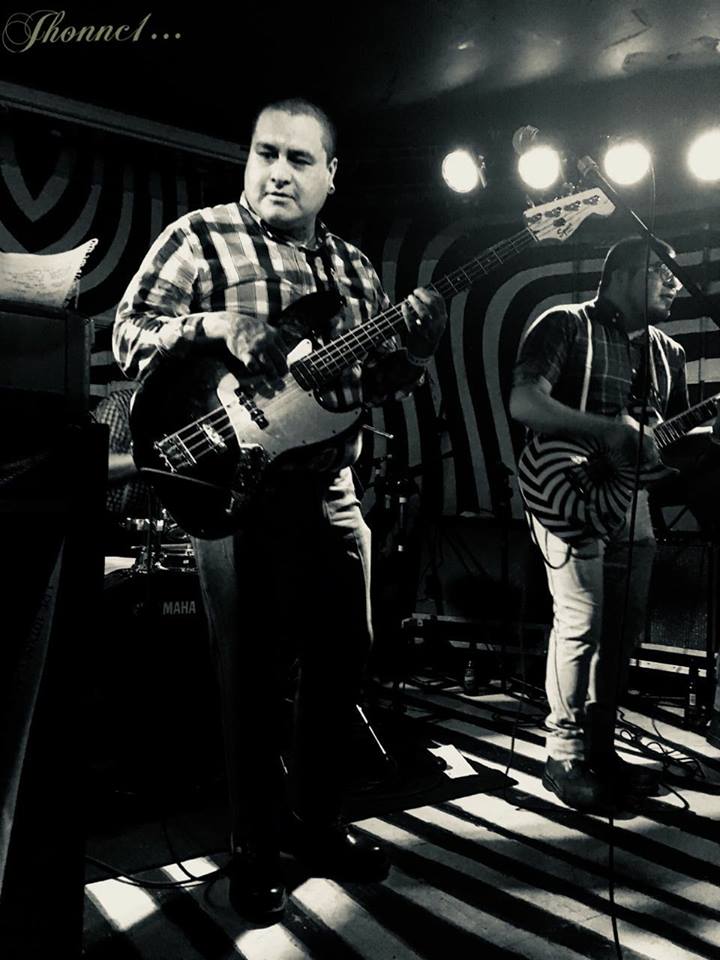 10. ¿TOCAN EN ALGÚN OTRO LUGAR QUE NO SEA MÉXICO? ¿HAY ALGUNA AUDIENCIA EN DONDE SEA COMPLICADO TOCAR EN MÉXICO?
Sí, afortunadamente hemos tenido la posibilidad de dar conciertos en diversos lugares de la república Mexicana como: TOLUCA ESTADO DE MÉXICO, LEÓN GUANAJUATO, GUADALAJARA JALISCO, PACHUCA HIDALGO, PUEBLA y OAXACA. A nuestro parecer la audiencia más rigurosa es la de la Ciudad de México.
11. ¿QUIÉNES ORGANIZAN ESTOS CONCIERTOS?
Existen muchos promotores de eventos de Reggae y Rocksteady, todos con sus distintas formas de trabajar y principalmente son amantes de la música Jamaicana que quieren aportar "su granito de arena" por la escena del Reggae en México, raramente son empresas las que efectúan estos eventos.
12. SI UN GRUPO EXTRANJERO, DIGAMOS UNA BANDA FRANCESA QUIERE TOCAR EN MÉXICO ¿A QUIÉN DEBN CONTACTAR?
Es algo curioso ya que es tan variado el gusto de la gente por diversos artistas y géneros, que podríamos decir que casi cualquier persona de México que gusta de alguna banda de Reggae es capaz de emprender un concierto, pero si tuviéramos que mencionar nombres hay organizadores con buena experiencia como: Ruffy TNT (REGGAE HIT THE TOWN FESTIVAL), José Olan "Deals" (CO-ORGANIZAOR DE NON STOP SKA FEST) Ariz Embassy Queen, Juliogan (UNITY RECORDS MX) Edd CV (RUN COME DANCE)
13. Y EN "SOUND SYSTEM" ¿CÓMO TRABAJAN? EXISTEN COLECTIVOS, CLUBES DE REGGAE, SOUND SYSTEM CASEROS.
Hay una enorme cantidad de DJ´s en la ciudad, que inclusive tenemos una frase "TODOS SON DEEJAYS" pero creemos en un buen sentido, porque existe un amplio mercado en el coleccionismo de discos de vinilo, y todos tienen diferentes cosas por ofrecer al público, por mencionar algunos DJ´s sobresalientes en México: EMBASSY KING, REGGAE AGENT, SIR DOWN BEAT, SORT GYAL, BOSS COCKY, FAT MAN, ROBBIE STUDIO SOUNS SYSTEM; algunos colectivos son: MEXICAN REGGAE SOCIETY, BOVVER ATTACK CREW, BLACK DRAGON SOUND SYSTEM, JAMAICAN ROCKET, y KING CRAB SOUND SYSTEM que cuenta con un amplio sistema de sonido muy profesional.
14. ¿QUÉ TIPO DE AUDIENCIA PARA EL SOUND SYSTEM 60´S?
El público es muy variado, principalmente conformado por Skinheads calculo entre un 60% o 70% de los asistentes, sin embargo todo el público disfruta por igual los temas de Reggae y Rocksteady que hacen vibrar los salones en las noches de SOUND SYSTEM, es un público de entre los 18 a 40 años de edad y dependiendo del coleccionista de discos que se anuncie es también la particularidad del público que asistirá al evento.
15. ¿COMPRAN DISCOS? ¿SON COLECCIONISTAS?
Por supuesto que sí todos compramos discos de vinilo, pero ninguno de nosotros nos consideramos como coleccionistas, tenemos nuestros discos de vinilo pero no se compara a la cantidad tan grande que llegaría a tener un coleccionista de tiempo completo aquí en México.
16. ¿QUÉ PIENSAN DE LOS PRECIOS HOY EN DÍA?
Los discos de vinilo jamás pasarán de moda ni bajarán su plusvalía pero personalmente creo que se ha salido un poco de control, los costos son exorbitantes los cuales ya no son permisivos para mucha gente que gustamos de tener nuestros propios discos de vinilo.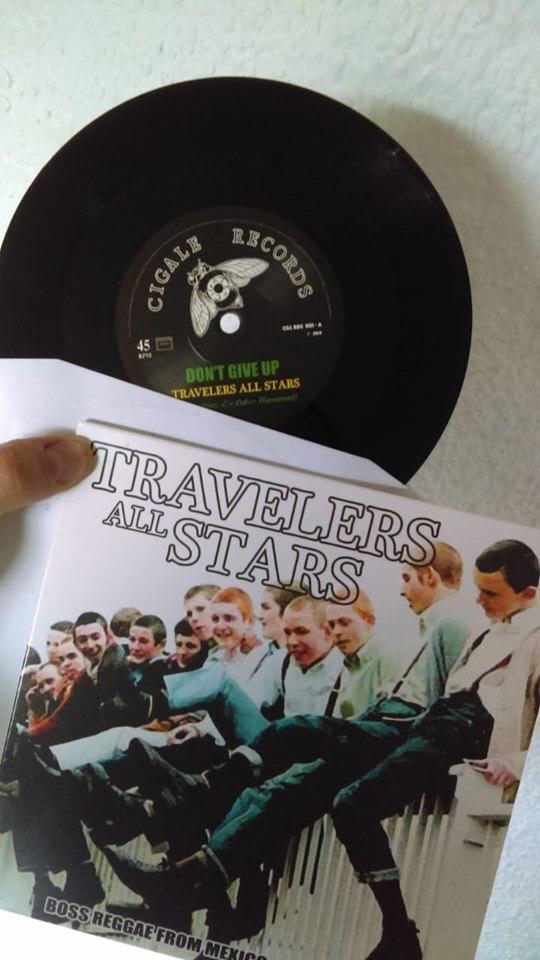 17. ¿HAY TIENDAS DE DISCOS ESPECIALIZADAS EN MÉXICO?
Son pocas, pero sí hay algunas tiendas especializadas en discos de vinilo y en música Jamaicana en específicamente, CHEZ NOBODY RECORDS, TNT DISCOS, DISCODELIC, DISCODROMO.
18. CUÉNTANOS SOBRE MÉXICO, ¿ES MUY RUDA, VIOLENTA, DONDE ESTÁ LO MEJOR?
Lamentablemente en la Ciudad de México los índices delictivos y de violencia se han elevado en los últimos años, tanto así que es raro conocer a alguien que no haya sido víctima de algún asalto o algún episodio de agresión, no obstante la ciudad también tiene gran cultura, tradición, lugares que visitar y estamos muy orgullosos de la Ciudad que vamos forjando, porque a pesar de la violencia es un excelente lugar para vivir y disfrutar la música de Reggae.
19. ¿TODOS LOS GRUPOS SON SKINHEADS? ¿POR QUÉ? ¿ES DIFÍCIL SER SKINHEAD EN MÉXICO? ¿HAY UNIDADES DE SKINHEADS?
No, la mayoría de grupos musicales en México no los integran los Skinheads, TRAVELERS ALL STARS es la única banda conformada por Skinheads, hay diversos músicos Skinheads pero pertenecen a diferentes bandas todos ellos, creo que ellos están en la música por la misma razón que nosotros, el amor y pasión a los géneros de Jamaica.
Es un tanto complicado ser Skinhead en México ya que la mayoría de gente cree que es una corriente de ideología "Neo-nazi" y en ocasiones hay odio y violencia por la simple vestimenta, incluso hay grupos de "Skinheads comunistas" o "Skinheads nazis" que rivalizan por supuesto, y no pueden concebir que lo único que mueve a TRAVELERS ALL STARS y muchísima gente es simplemente el amor a la música.
20. SABEMOS QUE HAY OTROS MÚSICOS CON LOS CUALES SE UNEN PARA FORMAR BANDA DE SOPORTE, MAYORMENTE PARA CANTANTES JAMAICANOS QUE VAN A MÉXICO ¿PODRÍAN CONTARNOS UN POCO DE LA HISTORIA?
Claro que sí, tendría que comenzar con mencionar a Ruffy TNT que es un amigo nuestro de hace muchos años, él es productor de música y organizador de eventos, comenzó a invertir en el "REGGAE HIT THE TOWN FESTIVAL" en el cual las primeras dos ediciones tocamos como "TRAVELERS ALL STARS" haciendo la apertura de ambos conciertos, y los artistas que acudieron (GREG LEE en el primer festival y ROY PANTON & YVONNE HARRISON en el segundo) tocaron con bandas alternativas las cuales no tenían músicos fijos (Excepto "CHICHO"), fue hasta el tercer festival en el cual se dio la oportunidad de integrarnos a "LALO HAMMOND" y "ORLAS" tocando con BB SEATON (THE GAYLADS) y a partir de ese momento trabajamos juntos y también con diversos músicos conformando desde ese momento TNT ALL STARS.
21. ¿A QUIÉN ACOMPAÑARON?
TNT ALL STARS ha sido partícipe en conciertos con: BB SEATON (GAYLADS), KEITH & TEX, KEN BOOTHE, DERRICK HARRIOT, ROY ELLIS, JACKIE ROBINSON & GEORGE DEKKER (PIONEERS) Y CLARENDONIANS.
TRAVELERS ALL STARS también ha acompañado a diversos artistas como: VERNON MAYTONE (MAYTONES), JOHNNY CLARKE, CHARLIE ORGANAIRE, DERRICK MORGAN, así como a los estadounidenses: JACKIE MENDEZ, y, JESSE WAGNER y ROGER RIVAS (THE AGGROLITES).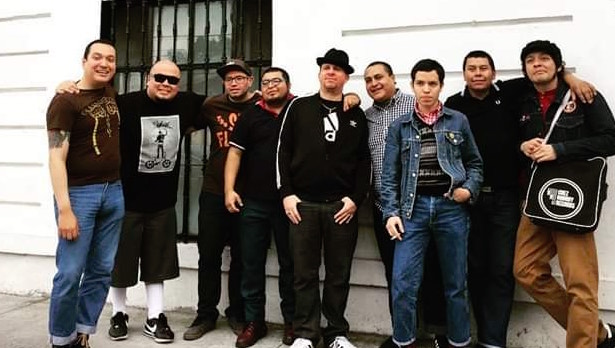 22. ¿LLEVA MUCHO TIEMPO PREPARAR ESTOS CONCIERTOS?
Sí, es un exhaustivo trabajo que requiere muchas horas de estudio y muchas horas de ensamble de instrumentos, que en ocasiones debemos preparar con dos meses de antelación y paralelamente trabajar el repertorio de TRAVELERS ALL STARS es una labor titánica, la cual quiero agradecer el compromiso y profesionalismo que han mostrado todos los músicos que han pasado por estos conciertos.
23. CUÉNTANOS UN POCO MÁS DE ESTOS ARTISTAS Y CÓMO FUERON TUS REUNIONES CON ELLOS, ¿ALGUNA ANÉCDOTA?
La relación que se tiene con los cantantes es muy humana y profesional, y hacen sentir bien a los músicos al trabajar con ellos, hay mucha apertura para hacer sentir cómodos a los músicos y dejan trabajar al tesón de la banda, por supuesto con la mayor profesionalidad de ambas partes.
Realmente hay cientos de anécdotas que podríamos platicar con estas grandes leyendas de Jamaica y no terminaríamos, por ejemplo, BB Seaton es un cantante muy exigente y no teme dar algún regaño a los músicos si algo no le agrada, sobre Keith & Tex recuerdo gratamente previo al concierto, en el ensayo tocamos "Walk the streets", Keith fue y le dio un beso en la frente a "Orlas" diciéndole "JR TAYTT" por haber ejecutado a la perfección los arreglos de guitarra en dicha canción, sobre Ken Boothe es un grandísimo artista en toda la extensión de la palabra y muy exigente, con Derrick Harriot hubo una sorpresa en pleno concierto al permitir a "Lalo Hammond" cantar "Reach Out/I´ll be there" y él hizo los coros, referente Roy Ellis le preguntamos al finalizar el ensayo –¿algo salió mal musicalmente? Y él respondió –No todo está perfecto, si hubiera un problema seguiríamos adentro ensayando (riéndose), con Pioneers queda documentado (inclusive en el Youtube) que ensayamos la pieza musical "Miss Eve" y George Dekker no la quería cantar y al final con el estímulo de una amiga se animó a cantarla y finalmente en el concierto no se presentó esa canción, y un sinfín de anécdotas las cuales nos muestran que son todos unos profesionales en esta música que tanto amamos.
24. ¿A QUIÉN LES GUSTARÍA ACOMPAÑAR EN ESTOS MOMENTOS?
Nos encantaría trabajar con PAT KELLY, DAVE BARKER, STRANGER COLE, CRISTOPHER ELLIS, SULTAN ALI, ALPHEUS, "JUDGE DREAD" MEMORIAL, algo que vislumbramos muy complicado TOOTS HIBBERT, y realmente cualquier músico o cantante que esté dentro de la escena Ska, Reggae o Rocksteady, siempre habrá de nuestra parte un interés por conseguir hacer música juntos.
25. VOLVIENDO A SU MÚSICA, SABEMOS QUE ESTÁN TRABAJANDO EN UNA GRABACIÓN ¿NOS PUEDES CONTAR SOBRE ESTO?
Sí estuvimos preparando nuestro primer sencillo y puedo decir que estamos muy satisfechos con lo conseguido, son dos temas principalmente, uno de ellos es una fiesta de instrumentos tratando de pasarla bien, muy al estilo de "Karl Bryan" ejecutado por un grandioso músico y amigo EDGAR "POTTER" RODRÍGUEZ, y el otro es muy significativo para todos los TRAVELERS ALL STARS titulado "DON´T GIVE UP" una frase que retumba en nuestras cabezas al sentirnos tristes, cansados, estresados, y que después de diez años, todos los problemas que hemos tenido grupal e individualmente no nos damos por vencidos y seguimos con muchas ganas de trabajar, satisfacernos a nuestro público y a nosotros mismos, siempre con mucho amor a la música y lo que hacemos.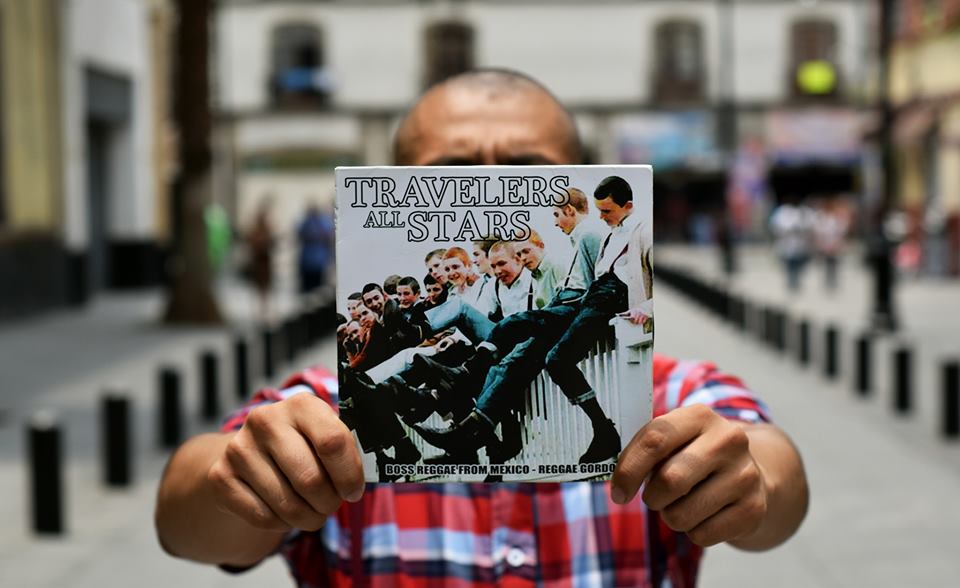 26. CREO QUE NO ES FÁCIL GRABAR EN MÉXICO ¿CÓMO LO LOGRASTE?
Realmente sí es complicado grabar aquí en México, ya que no hay el suficiente apoyo de alguna disquera o algún empresario, pero como ya lo hemos mencionado, la escena de música jamaicana la hemos hecho y enriquecido los amantes del mismo género, nunca ganando un gran dinero por hacer este trabajo. En esta grabación quiero agradecer particularmente a ROBERTO DE LAS TORRES "KING CRAB SOUND SYSTEM" junto con nosotros fue el que trabajo codo a codo en esta grabación poniendo su estudio, sonorizando, acomodando docenas de veces micrófonos, moviendo amplificadores, ocupar su tiempo, todo esto y mucho más para tener una grabación de calidad y un producto que fuera del agrado de todos.
27. ¿QUÉ OTROS PROYECTOS TIENE TRAVELERS ALL STARS?
Los proyectos actuales de la banda están centrados en: su nuevo y primer sencillo "BOSS REGGAE FROM MEXICO, REGGAE GORDO" un disco de vinilo editado por la disquera francesa CIGALE que ambiciona poder ser escuchado "a la vieja escuela" en sistemas de sonidos con tornamesas, y pueda llegar a la mayor cantidad de amantes del Reggae; del mismo modo otros proyectos a futuro que tienen un panorama promisorio, es con la producción de su nuevo disco editado por el sello mexicano CHEZZ NOBODY planeado salir a finales de este 2019, eso hablando en cuestión de producción musical, ya que en el escenario TRAVELERS ALL STARS estará dando inicio a su gira "10 AÑOS GORDEANDO" comenzando en el mes de Julio en León Guanajuato y Guadalajara Jalisco, en donde tienen un cúmulo de fervientes admiradores que han abarrotado los inmuebles en afán de pasar un buen rato bailando y cantando temas de Reggae y Rocksteady, no podemos dejar de mencionar nuestra participación del mes de Septiembre con una auténtica leyenda de Jamaica y por segunda ocasión en México llega KEN BOOTHE uno de los más grandes exponentes de Ska, Reggae y Rocksteady a nivel mundial, dicho concierto se llevará a cabo en la CDMX y aspira a ser el mejor evento del año en la escena, ya finalizando el año la agrupación prepara un concierto (tentativamente en el mes de noviembre), en el cual TRAVELERS ALL STARS quiere "apostar mucho dinero y esfuerzo" para satisfacer hasta el más exigente de los asistentes, las giras en el interior de la república es simplemente el inicio de la proyección internacional, ya que hay serias platicas de llevar la música de TRAVELERS ALL STARS a escenarios de COLOMBIA, COSTA RICA, ESTADOS UNIDOS inclusive INGLATERRA.
28. ¿ALGUNAS PALABRAS FINALES?
El más grande orgullo que tiene TRAVELERS ALL STARS son: sus seguidores, el público, los músicos que han aportado, los organizadores de eventos, los ingenieros de audio, la gente que ha pagado un boleto por ir a vernos, los productores de música especialmente a Steph de Cigale Records, muy muy especialmente a nuestras FAMILIAS y hasta nuestros detractores, a completamente todos ellos le queremos dar un gigantesco y humilde GRACIAS!!!… en verdad que sin su apoyo no existiría este gran sueño que es TRAVELERS ALL STARS.
Esperen nuevas y buenas cosas para el futuro… Larga vida a TRAVELERS ALL STARS y el REGGAE GORDO!!!
---
INTERVIEW TRAVELERS ALL STARS
ENGLISH (GOOGLE TRANSLATE)
1. PRESENTATION OF THE GROUP.
« Travelers All Stars » is a Mexican band of Skinhead Reggae, Early Reggae and Rocksteady, whose goal is to revive the music of the 60's and 70's in the pure Jamaican style that was exported to England in those decades. It is made up of JORGE on drums, ISRAEL « EL GORDO » on the electric bass, EDUARDO « LALO HAMMOND » on the keyboards, ORLANDO « ORLAS » on the lead guitar, VIRGILIO « CHICHO » on the mute guitar and LUDOVIC « LUDO  » On percussions.
2. BRIEF HISTORY OF THE BAND
The band emerged in 2009 from the almost extinct project of « LOS TRAVELERS » that only JORGE and ISRAEL were carrying at the time, in what would be their « last concert » « LALO HAMMOND » knew them and from there they started a new project, that in that date (August 2009) still did not have a name, and since 2010 they are valid in Reggae and Rocksteady concerts. He began rehearsing without a guitar, and months later he joined « ORLAS » (who was found « wandering » in a train station with guitar on his shoulder and a patch of « Trojan Records »), « LUDO » and « CHICHO » are relatively new members that have further enriched the sound of the band.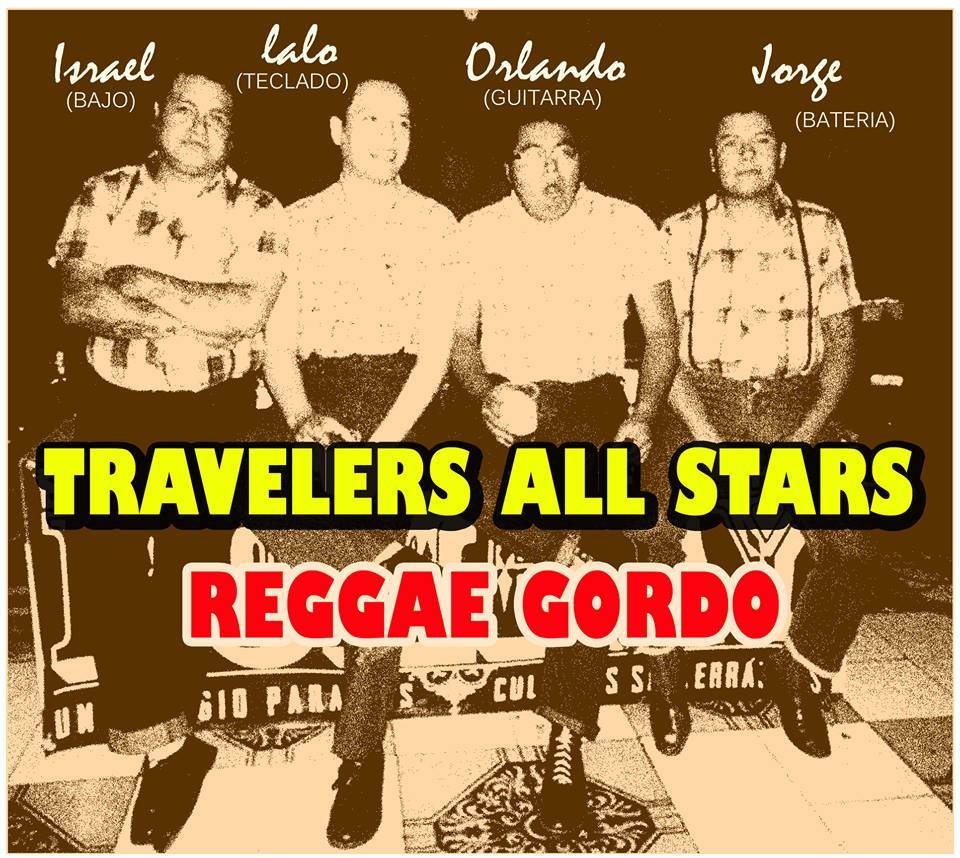 3. HOW DID YOU LEARN TO PLAY MUSIC?
They are different stories, for example ISRAEL took private music lessons but has largely been at home learning rustically, « LALO HAMMOND » studied the piano career, the same case of « LUDO » and « CHICHO » who studied at music academies, and the case of JORGE and « ORLAS » is one of the most exemplary, they were formed musically, as they say here in Mexico: « in the neighborhood, in the ghetto » rehearsing a lot and being self-taught.
4. DO ALL LIVE IN MEXICO?
Most of us live in Estado de México that borders Mexico City and some others in the capital, and we do the essays in Mexico City together, but we have different occupations from music teacher or tattoo artist.
5. GIVEN TO THE SIZE OF THE CITY, IT MUST BE DIFFICULT TO FIND YOURSELF, HOW DO YOU RESOLVE IT?
If the city is huge and hectic, it is very difficult to coordinate the times and places of all the musicians, since we live on opposite poles of the Mexico City, in fact the name TRAVELERS itself comes from the allusion to our travel periods sometimes they are longer than the trial itself, however the 10 year life of the band lies in the love and passion we have for these musical genres and the great friendship we have among us, and we hope to remain many years plus.
6. WHY DID THEY DECIDE TO PLAY JAMAICAN MUSIC FROM THE 60'S? WHO ARE YOUR REFERENTS, GROUPS, SINGERS?
We are a conformed by Skinheads band that is our way of life, and wrapped the musical atmosphere of the holidays we frequented us motivated to do it and the absence of bands in Mexico to do Early Reggae or Rocksteady decided to put to work and create our own songs and essence.
We have dozens of musicians and singers that we admire, which have been an inspiration totally for compositions, arrangements and even our name. Instrumentally: Hippy Boys, Crystalites, Beverleys All Stars, Upsetters, Randys All Stars, Lynn Taytt and the Jets, Sound Dimension, Hot Road All Stars, The Rudies; vowel question: Gaylads, Techniques, Paragons, Clarendonians, Kingstonians, Pioneers, Maytals, and as solo artists: Derrick Harriot, Ken Boothe, Prince Buster, Clancy Eccles, countless artists who end up not mentioned and admire.
7. AT THE START TOUCHED A LARGE QUANTITY OF COVERS OF ROCKSTEADY AND EARLY REGGAE, ON A VERY GOOD EXECUTED PURPOSE. DO THEY HAVE THEIR OWN COMPOSITIONS TODAY?
Yes of course at the beginning we were a cover band because we wanted to perfectly emulate the native sound of Jamaica, and it helped us a lot to know that « secret » that the recordings and musicians of Jamaica have. Currently we have a vast repertoire, although we have not stopped playing covers, we have a large compendium of own songs, about 30 songs, some of which can be heard on YouTube, Facebook, our first album, and many others follow in anonymity.
8. DO YOU PLAY VERY FREQUENTLY IN MEXICO? IS THERE A GREAT AUDIENCE IN THE CITY?
We always play where we are invited to present ourselves, but mainly in Mexico City since there is a large public eager to listen to these musical genres that we love, parties, sound system, concerts, for now the city is full of events everywhere in the same day.
9. HOW DO YOU ORGANIZE A CONCERT, DO YOU HAVE ANY SPECIAL DIFFICULTY? ROOMS, AUTHORIZATIONS.
It is a bit complicated to organize events in the city, despite being a « super populated » city and because there are many parties the public is scarce in some concerts, also not all forums wanted to carry out concerts of this nature mainly for « fear » the Skinhead scene, but nowadays there is a greater openness to these events since the Mexican Skinheads have matured in such a way that there are more and more important forums and the quality of artists that have come to Mexico.
10. DO YOU PLAY ANYWHERE ELSE OTHER THAN MEXICO? IS THERE ANY AUDIENCE WHERE IT IS COMPLICATED TO PLAY IN MEXICO?
Yes, fortunately we have had the opportunity to give concerts in various places of the Mexican Republic such as: TOLUCA STATE OF MEXICO, LEÓN GUANAJUATO, GUADALAJARA JALISCO, PACHUCA HIDALGO, PUEBLA and OAXACA. In our opinion, the most rigorous audience is that of Mexico City.
11. WHO ORGANIZE THESE CONCERTS?
There are many event promoters Reggae and Rocksteady, all with their different ways of working and mainly are Jamaican music lovers who want to contribute « their bit » for the Reggae scene in Mexico, rarely are companies that make these events.
12. IF A FOREIGN GROUP, WE SAY A FRENCH BAND WANTS TO PLAY IN MEXICO WHO WILL DEBN CONTACT?
It's a curious thing because people's taste for different artists and genres is so varied, that we could say that almost anyone from Mexico who likes a Reggae band is able to undertake a concert, but if we had to mention names there are organizers with good experience as: Ruffy TNT (REGGAE HIT THE TOWN FESTIVAL), José Olan « Deals » (CO-ORGANIZER OF NON STOP SKA FEST) Ariz Embassy Queen, Juliogan (UNITY RECORDS MX) Edd CV (RUN COME DANCE)
13. AND IN « SOUND SYSTEM » HOW DO THEY WORK? THERE ARE COLLECTIVES, REGGAE CLUBS, HOME-MADE SOUND SYSTEM.
There is a huge amount of DJs in the city, we even have a phrase « ALL ARE DEEJAYS » but we believe in a good sense, because there is a wide market in the collection of vinyl records, and all have different things to offer the public, to mention some outstanding DJs in Mexico: EMBASSY KING, REGGAE AGENT, SIR DOWN BEAT, SORT GYAL, BOSS COCKY, FAT MAN; Some collectives are: MEXICAN REGGAE SOCIETY, BOVVER ATTACK CREW, BLACK DRAGON SOUND SYSTEM, JAMAICAN ROCKET, and KING CRAB SOUND SYSTEM that has a very professional sound system
14. WHAT KIND OF AUDIENCE FOR THE SOUND SYSTEM 60'S?
The audience is very varied, mainly made up of Skinheads I calculate between 60% or 70% of the attendees, however, the audience enjoys equally the themes of Reggae and Rocksteady that make the halls vibrate in the evenings of SOUND SYSTEM, it is a public between 18 to 40 years of age and depending on the record collector that is announced is also the particularity of the audience that will attend the event.
15. DO YOU BUY DISCS? ARE COLLECTORS?
Of course we all buy vinyl records, but none of us consider ourselves as collectors, we have our vinyl records but it does not compare to the amount that a full time collector would have here in Mexico.
16. WHAT DO YOU THINK OF THE PRICES TODAY?
Vinyl records will never go out of style or lower their surplus value but I personally think that a bit of control has gone out, the costs are exorbitant which are no longer permissive for many people who like to have our own vinyl records.
17. ARE THERE SPECIALIZED DISCO STORES IN MEXICO?
There are few, but there are some stores specializing in vinyl records and Jamaican music in specifically, CHEZ NOBODY RECORDS, TNT DISCOS, DISCODELIC, DISCODROMO.
18. TELL US ABOUT MEXICO, IS IT VERY RUDE, VIOLENT, WHERE IS HEAVEN?
Unfortunately in Mexico City crime rates and violence have risen in recent years, so much so that it is rare to know someone who has not been the victim of an assault or an episode of aggression, but the city also has great culture, tradition, places to visit and we are very proud of the City that we are building, because despite the violence it is an excellent place to live and enjoy the music of Reggae.
19. ARE ALL GROUPS SKINHEADS? WHY? IS IT DIFFICULT TO BE SKINHEAD IN MEXICO? ARE THERE SKINHEADS UNITS?
No, the majority of musical groups in Mexico are not made up of Skinheads, TRAVELERS ALL STARS is the only band made up of Skinheads, there are different Skinheads musicians but they belong to different bands all of them, I think they are in music for the same reason that us, the love and passion to the genres of Jamaica.
It is a bit complicated to be Skinhead in Mexico because most people believe that it is a current of « Neo-Nazi » ideology and sometimes there is hatred and violence for simple clothing, there are even groups of « Skinheads Communists » or « Nazi Skinheads » « They compete of course, and cannot conceive that the only thing that moves TRAVELERS ALL STARS and a lot of people is simply the love of music.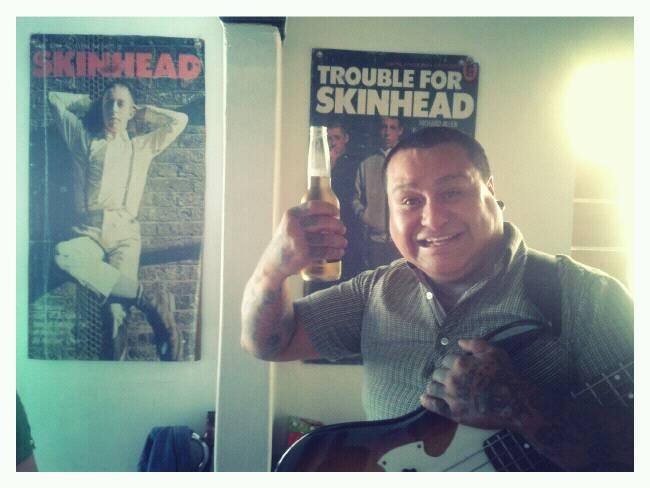 20. DO WE KNOW THAT THERE ARE OTHER MUSICIANS WITH WHOM THEY JOIN TO FORM A SUPPORT BAND, MOSTLY FOR JAMAICAN SINGERS WHO GO TO MEXICO COULD WE TELL US A LITTLE HISTORY?
Of course, I would have to start mentioning Ruffy TNT who is a friend of ours for many years, he is a music producer and event organizer, he started to invest in the « REGGAE HIT THE TOWN FESTIVAL » in which the first two editions we played as « TRAVELERS ALL STARS » doing the opening of both concerts, and the artists who attended (GREG LEE in the first festival and ROY PANTON & YVONNE HARRISON in the second) played with alternative bands which did not have fixed musicians (Except  » CHICHO « ), it was until the third festival in which there was the opportunity to join » LALO HAMMOND « and » ORLAS « playing with BB SEATON (THE GAYLADS) and from that moment we worked together and also with different musicians forming from that TNT ALL STARS moment.
21. WHO WERE ACCOMPANIED?
TNT ALL STARS has been a concert participant with: BB SEATON (GAYLADS), KEITH & TEX, KEN BOOTHE, DERRICK HARRIOT, ROY ELLIS, JACKIE ROBINSON & GEORGE DEKKER (PIONEERS) AND CLARENDONIANS.
TRAVELERS ALL STARS has also accompanied various artists such as: VERNON MAYTONE (MAYTONES), JOHNNY CLARKE, CHARLIE ORGANAIRE, DERRICK MORGAN, as well as Americans: JACKIE MENDEZ, and, JESSE WAGNER and ROGER RIVAS (THE AGGROLITES)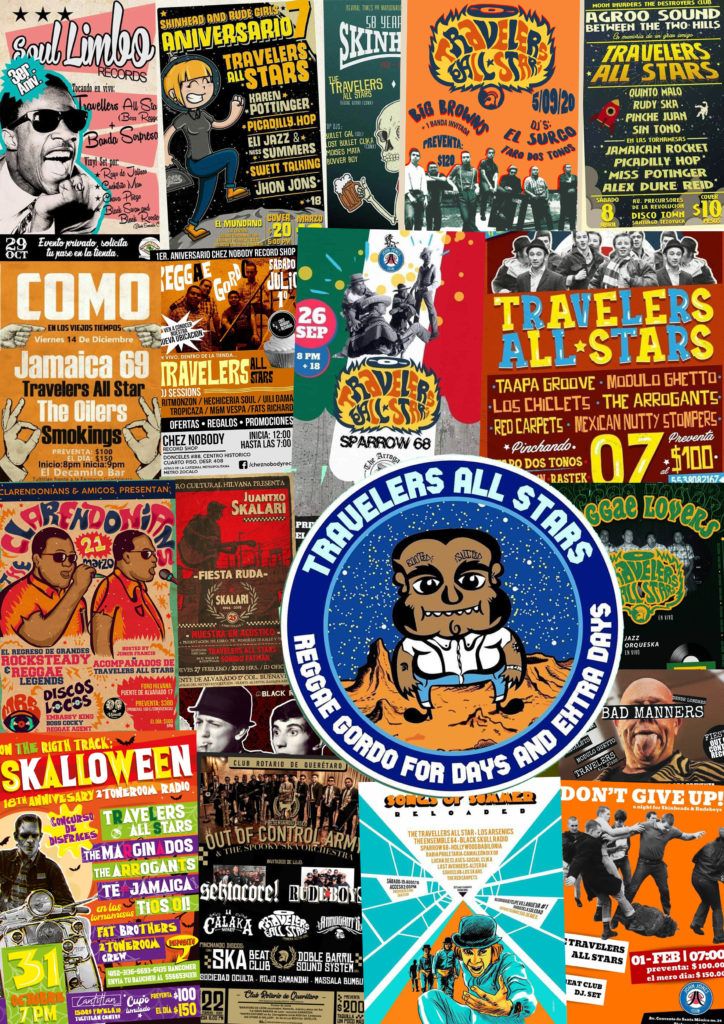 22. DOES IT TAKE A LOT OF TIME TO PREPARE THESE CONCERTS?
Yes, it is an exhaustive work that requires many hours of study and many hours of instrument assembly, which we must prepare two months in advance and at the same time work the TRAVELERS ALL STARS repertoire is a titanic task, which I want to thank the commitment and professionalism shown by all the musicians who have gone through these concerts.
23. TELL US A LITTLE MORE OF THESE ARTISTS AND HOW WERE YOUR MEETINGS WITH THEM, ANY ANECDOTE?
The relationship that we have with the singers is very human and professional, and they make the musicians feel good when working with them, there is a lot of openness to make the musicians feel comfortable and they let the band's tenacity work, of course with the greatest professionalism of both parties.
There are really hundreds of anecdotes that we could talk about with these great Jamaican legends and we would not finish, for example, BB Seaton is a very demanding singer and is not afraid to give some scolding to the musicians if something does not please him, about Keith & Tex fondly remembering to the concert, in the rehearsal we played « Walk the streets », Keith went and gave him a kiss on the front to « Orlas » saying « JR TAYTT » for having perfectly executed the guitar arrangements in that song, about Ken Boothe is a great artist in all the extension of the word and very demanding, with Derrick Harriot there was a surprise in full concert when allowing « Lalo Hammond » to sing « Reach Out / I'll be there » and he made the choirs, referring Roy Ellis We asked him at the end of the rehearsal – did something go wrong musically? And he answered -Not everything is perfect, if there was a problem we would still be rehearsing (laughing), with Pioneers it is documented (even on YouTube) that we rehearsed the piece « Miss Eve » and George Dekker did not want to sing it and at the end with the encouragement of a friend was encouraged to sing it and finally in the concert that song was not presented, and endless anecdotes which show us that they are all professionals in this music that we love so much.
24. WHO WOULD YOU LIKE TO ACCOMPANY IN THESE MOMENTS?
We would love to work with PAT KELLY, DAVE BARKER, STRANGER COLE, CRISTOPHER ELLIS, SULTAN ALI, ALPHEUS, « JUDGE DREAD » MEMORIAL, something that we glimpse very complicated TOOTS HIBBERT, and really any musician or singer that is within the Ska scene, Reggae o Rocksteady, there will always be an interest in our part to get music together.
25. RETURNING TO YOUR MUSIC, WE KNOW YOU ARE WORKING ON A RECORDING. CAN YOU TELL US ABOUT THIS?
Yes we were preparing our first single and I can say that we are very satisfied with what we have achieved, they are mainly two songs, one of them is an instrument party trying to have a good time, very much like « Karl Bryan » played by a great musician and friend EDGAR « POTTER » RODRÍGUEZ, and the other is very significant for all TRAVELERS ALL STARS entitled « DON'T GIVE UP » a phrase that reverberates in our heads when we feel sad, tired, stressed, and that after ten years, all the problems that we have had in groups and individually we do not give up and we still want to work, satisfy our audience and ourselves, always with a lot of love for music and what we do.
26. I THINK IT IS NOT EASY TO RECORD IN MEXICO. HOW WOULD YOU ACHIEVE IT?
It really is complicated to record here in Mexico, since there is not enough support from any record company or any entrepreneur, but as we have already mentioned, the Jamaican music scene has been made and enriched by lovers of the same genre, never winning a great money for doing this job. In this recording I would like to particularly thank ROBERTO DE LAS TORRES « KING CRAB SOUND SYSTEM » together with us was the one who worked side by side in this recording putting his studio, sounding, accommodating dozens of times microphones, moving amplifiers, occupying his time, everything this and much more to have a quality recording and a product that everyone liked.
27. WHAT OTHER PROJECTS DOES TRAVELERS ALL STARS HAVE?
The current projects of the band are focused on: their new and first single « BOSS REGGAE FROM MEXICO, REGGAE GORDO » a vinyl record released by the French label CIGALE RECORDS that aims to be heard « to the old school » in sound systems with turntables, and can reach the largest number of Reggae lovers; similarly other future projects that have a promising outlook, is with the production of his new album released by the Mexican label CHEZZ NOBODY planned to leave at the end of this 2019, that is speaking in terms of musical production, since on stage TRAVELERS ALL STARS will be kicking off their « 10 YEARS GORDEANDO » tour starting in July in León Guanajuato and Guadalajara Jalisco, where they have a host of fervent fans who have packed the buildings in their eagerness to have a good time dancing and singing songs of Reggae and Rocksteady, we cannot fail to mention our participation of the month of September with an authentic legend from Jamaica and for the second time in Mexico KEN BOOTHE comes one of the greatest exponents of Ska, Reggae and Rocksteady worldwide, this concert is It will take place in the Mexico city and aspires to be the best event of the year on the scene, and at the end of the year the group prepares a concert (tentatively in the month of November), in which TRAVELERS ALL STARS wants to « bet a lot of money and effort » to satisfy even the most demanding of attendees, tours in the interior of the republic is simply the beginning of international projection, since there are serious talks about bringing the music of TRAVELERS ALL STARS to stages of COLOMBIA, COSTA RICA, UNITED STATES including ENGLAND
28. SOME FINAL WORDS?
The greatest pride that TRAVELERS ALL STARS has are: their followers, the public, the musicians who have contributed, the organizers of events, the audio engineers, the people who have paid a ticket for going to see us, the producers of music especially to Steph de Cigale Records, very very specially to our FAMILIES and even our detractors, to all of them we want to give you a gigantic and humble THANK YOU!!! …in truth that without your support there would not be this great dream that is TRAVELERS ALL STARS.
Expect new and good things for the future… Long live TRAVELERS ALL STARS and the REGGAE GORDO!!!
You can also listen to tracks from « Travelers All Stars – Sweet Loneliness » released on the compilation « Birth of the Fourth wave of Ska » on Angel City rds (2018) and another track « Learned Lesson » on the compilation « Rudies All Round Vol 1 « (Happy People rds – 2018) and a new single which will be released in December 2020 on Nobody Rds (attention almost already sold out at the label, and a few copies available at Cigale records)